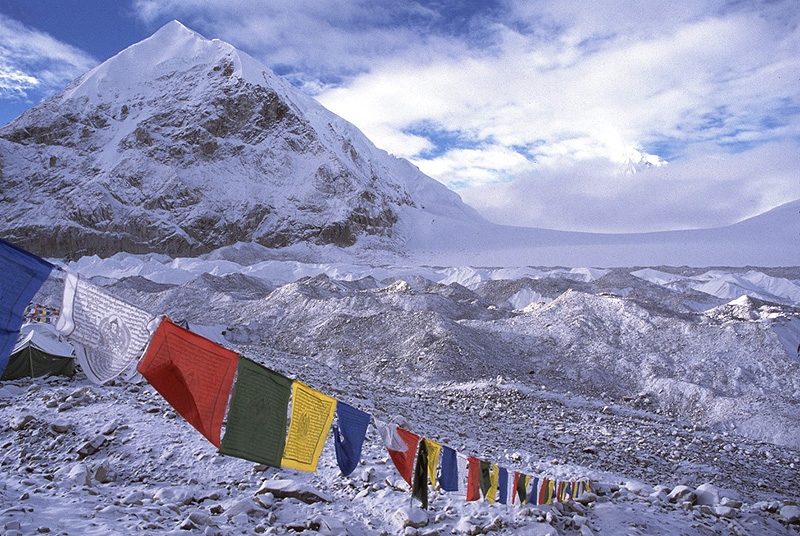 CNN.com is running an AP story on the shootings in the NangPa La pass last fall. A fifteen year old Tibetan boy named Jamyang Samten claims he was part of the group that was trying to cross the pass into Nepal that were captured by the Chinese Army, and then forced into hard labor camps.
The boy says they were captured and questioned for three days, during which they were tortured with cattle prods and hit by a guard wearing a metal glove. After that, they were taken to a work camp and forced to dig ditches and build fences for 48 days until they were released by the Chinese. Following his release, Samten then made another attempt to cross the border, and was successful. Now in Dharmsala, India, the residence of the Dahli Lama in exhile, he was finally able to tell his story.
You'll recall that climbers on Cho Oyu witnessed the incident last fall and brought the story to the Western press. While the Tibetan refugees were fleeing across the mountain, the Chinese Army ambushed them, then opened fire on the unarmed group. A young nun was killed in the shooting, and others were injured. Some managed to flee into Nepal to safety while others, like Samten, were rounded up, and taken into custody.
Of course, the whole incident went mostly overlooked by the West.
Latest posts by Kraig Becker
(see all)