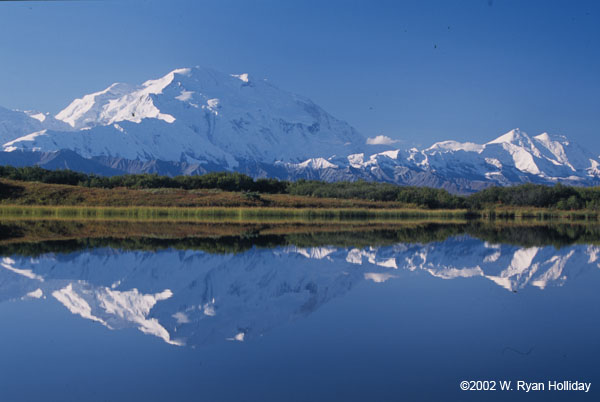 Outside Online has posted a news story about the already deadly climbing season in Denali National Park, where five climbers have already died this season.
The climbing season in the National Park traditionally gets underway in May, but doesn't really pick-up until June and runs into late July, and while the mountains in the region aren't as tall as those in the Himalaya or Karakorum, the weather patterns can be deadly and catch climbers off guard.
The fatalities in Denali this season include Andre Callari and Brian Postlethwait, both from Utah, who were found dead at the base of Mount Barille, a 7650 foot peak. The two were swept off the mountain by an avalanche on May 18th. Mizuki Takahashi and Brian Massey perished on Denali a few days prior to that when they fell 1900 feet to their deaths while roped to one another. And of course, Lara Kellog died while climbing Mount Wake back in April.
Lets hope this trend doesn't continue. The climbing season in Denali is just now starting to heat up, and a lot of climbers are head to the Park to give it's many peaks a go. We don't need this to be that kind of record breaking season.
Latest posts by Kraig Becker
(see all)