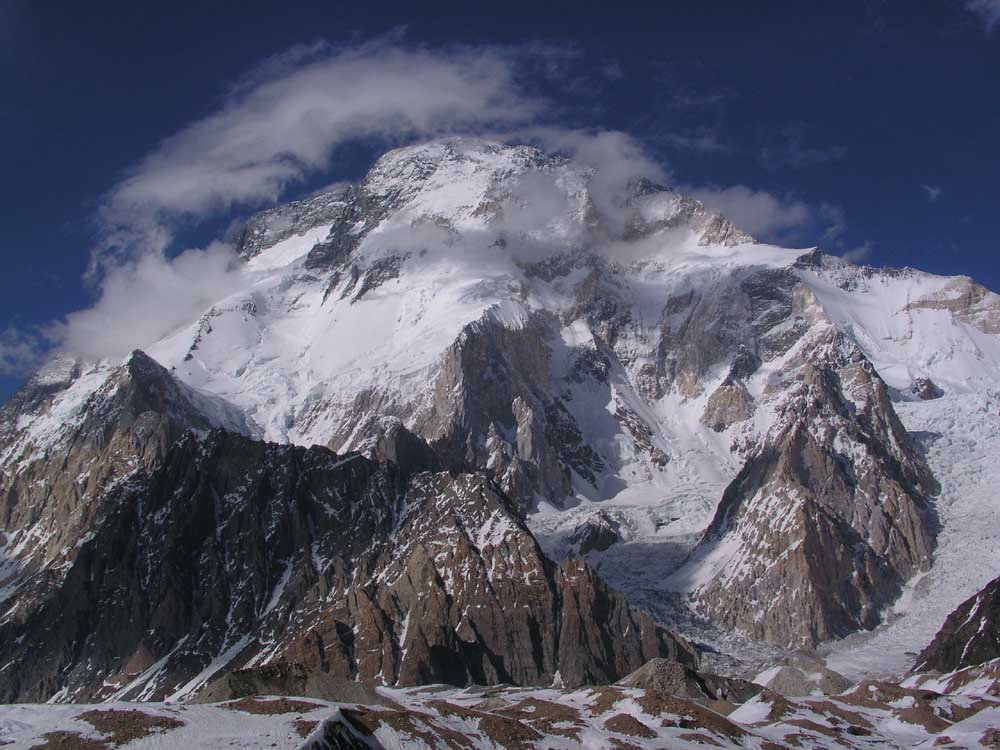 Progress continues in the Karakorum with with more teams arriving all the time, and climbers already starting to make their summit bids. K2Climb.net will be trying to keep us all up to date on what's happening in Pakistan over the coming weeks as more climbers try to add an 8000m peak to their resume.
On K2 itself, teams are establishing camps and setting down their fixed lines. Only a few of the times have arrived at BC, but more are expected soon. Don Bowie of the Shared Summits Team describes what it's like camped on K2 comparing the mountain to a skyscraper in New York City. Don says the vertical wall of K2 rises up out of the snow and ice in an immediate and imposing fashion. He even remarks that after putting on his crampons he can take three steps and begin gaining vertical ground. This article is a nice read to understand what conditions are like on K2.
Over on Broad Peak, the Russian team is making it's summit bid. The three groups of four climbers will stagger their attempt over the next few days, each making their way up the 26,400 foot mountain and sharing campsites a day apart from one another. If all goes well, the first team should get a crack at the summit in the next day or so. By the weekend, all three teams should have hopefully topped out. Meanwhile, Ivan Vallejo who recently summitted Annapurna, has arrived in Islamabad and will be helping guide a team up Broad Peak, which already amongst his 13 8000m summits.
On other peaks in the Karakorum there has been activity as well. Nanga Parbat has seen the arrival of a Belorussian team to join the Chileans who are already in camp. Over on Gasherbrum, Alex Gavan has arrived to go for both GI and GII. Alex is also widly known as the man who filmed the now infamous NangPa La video of Tibetan refugees being gunned down by Chinese soldiers last year. The Project Himalaya Team, fresh off Everest, has also arrived to climb both Gasherbrum peaks and FTA, a commercial expedition, will have a go at GII.
A number of climbers and teams are still arriving in Pakistan, and we should expect to hear a lot more about their climbs over the next few weeks. K2 should especially be interesting, as 16 teams are expected on the mountain, with only three currently in BC.
Latest posts by Kraig Becker
(see all)