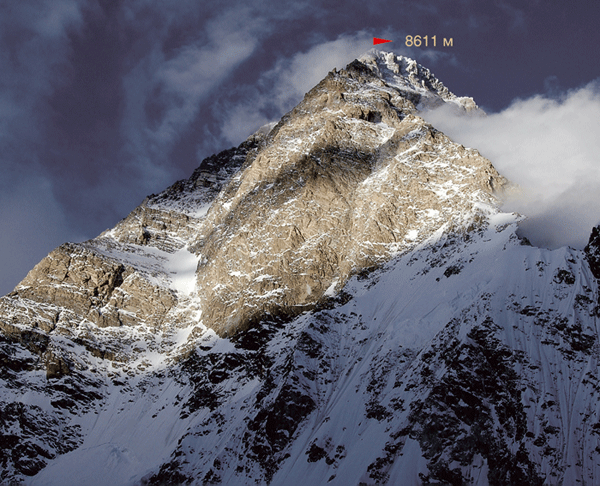 We still don't have a lot of information on what is going on with the Russian Team on the West Face of K2, as their haven't been many updates over the past few days, but according to RussianClimb.com the team established a Camp 6 on Friday evening.
The three climbers, Gleb Sokolov, Eugeny Vinogradsky, and Vitaly Gorelik, are attempting to finish off the first direct route along the Western Face of the mountain. It was predicted that it would take 2 to 3 days of climbing from C5 to reach the summit, which would have meant a successful climb would top out late yesterday or sometime early today. The weather reports indicate that high winds and possibly snow, could begin to enter the area today, effectively closing off the mountain for the season. The other teams have all retreated, but the Russians continue their bid.
Hopefully this is a matter of communication. Perhaps the team has already topped out and are on their way down, and it just hasn't been reported yet, but as we all know, K2 is at least as dangerous on the descent as it is on the way up. Keep your fingers crossed for a successful summit and descent, as we await further news. I'll post updates as they become available.
Latest posts by Kraig Becker
(see all)