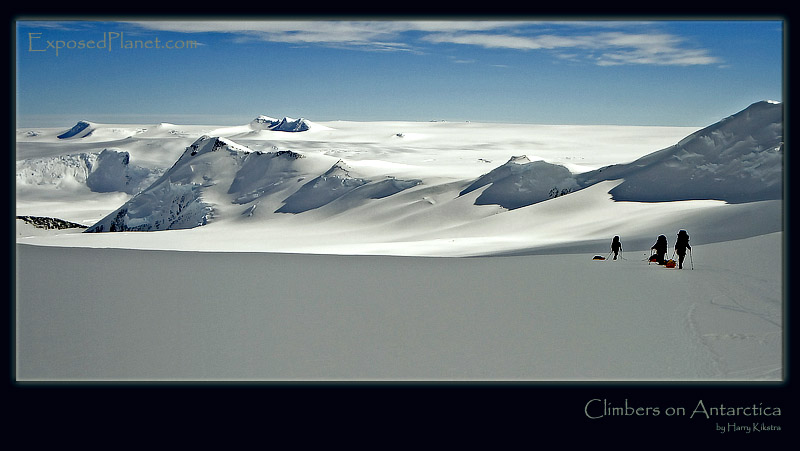 ThePoles.com has published their complete list of the 2007/2008 Antarctic Expeditions. This is likely to be THE definitive list as explorers and teams finalize their preparations for heading out on the ice. You can read the entire list here.
Highlights of the 2007/2008 Antarctic season include Slovak Peter Valusiak attempt at a solo, unsupported 2800km crossing of the Antarctic starting from Berkner island, making his way to the Pole, and ending in McMurdo. An epic undertaking to be sure.
Rita Glenne and Ine-Lill Gabrielsen have pretty big ambitions of their own. They'll head to Mt. Vinson first where they'll have a go at the summit, and when they're done there, they'll set off for the South Pole on skies. Oh, and by the way, they'll be going by a new route!
Speaking of new routes, American Doug Stoup, along with Brits James Fox and Richard Dunwoody, plan to take a new route themselves when they leave from the Ronnie-Fleichner Ice Shelf for the South Pole. They'll also be going unsupported, just to make it that little extra of a challenge.
Of course, there are plenty of others heading out on the ice as well, and with the season opening soon, we'll have plenty of expeditions to follow. It looks like it should be another interesting year at the South Pole.
Latest posts by Kraig Becker
(see all)