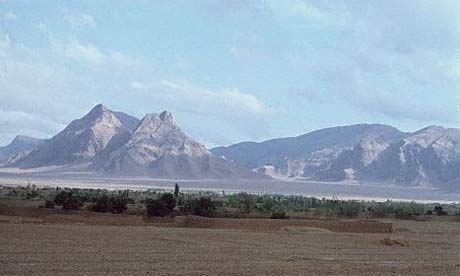 Over the past few months I've highlighted a number of articles on travel by rail through exotic locals throughout the world. Today we have another such article from The Guardian, which describes a trip through Iran by train.
The Iranian rail lines had an impressive era of expansion during the 1920's and 30's, during which time the trains spread out throughout the country. More recently, the train system has continued to modernize and grow, and later this year a new line will be completed from Kerman in the south-east to Quetta across the Pakistani border, linking up rail travel all the way from Europe to India.
Soon, it will be possible to take an epic train journey that includes this scenic and culturally unique area of Iran, which is a country that is not high on the list of places to visit by most westerners. However, politics aside, the country has a rich and diverse history, and a culture that spans back for millennia. Exploring it by train seems like an excellent way to see the countryside and interact with it's people. From the sound of things in the article, the journey harkens back to a day when train travel was the norm, and travelers enjoyed the slow, but scenic approach to reaching their destination. After all, isn't that the point? Enjoying the journey as much as the destination itself?
Latest posts by Kraig Becker
(see all)