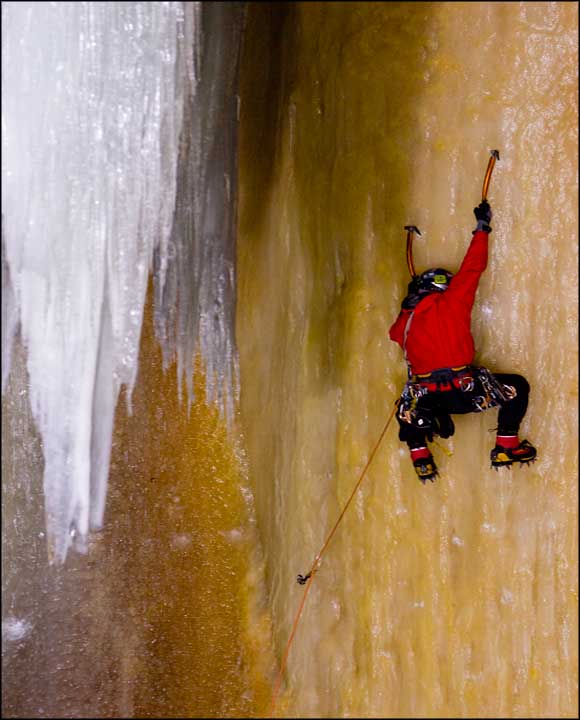 It's not often that climbing, in any of its fashions, is reported on by the mainstream media. And when it is it's generally to report bad news. That's why it's always fun to find a story on a climber in a periodical such as ESPN the Magazine, which has devoted some space to ice climber Will Gadd.
I've posted on Gadd before. He's the globetrotting climber always looking for a new challenge to sink his ice axes into, and he's put up some tough routes all over the planet. He was even on the Jeep World of Adventure Sports when he did some underground ice climbing in an abandoned iron mine in Sweden.
This article is a profile on Will and his approach to ice climbing. ESPN caught up to him in December while he was working a small frozen waterfall in Kootenay National Park, British Columbia's, a short distance from where he lives. The training was preparation for a much bigger, and more challenging, water fall that he had projected to climb this month, with a slew of filmmakers and photographers in tow.
The story goes on to look at some of Will's other climbs, his start in the sport and his motivations. He's one of the top ice climbers in the world, and it's a nice profile that will probably not resonate with much of the ESPN crowd, but it is cool that they at least did the story, and showed him as the athlete that he is. Good stuff.
And check out one of Will's climb videos that they included with the story.
Latest posts by Kraig Becker
(see all)