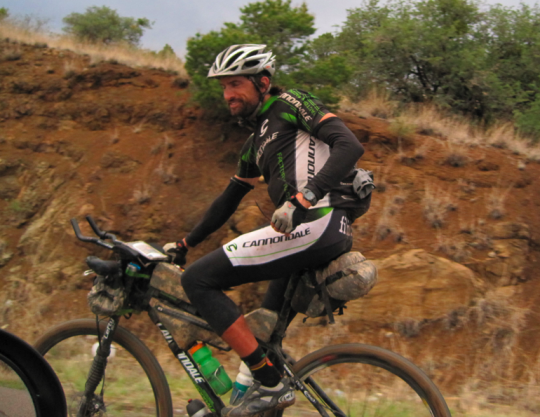 The Tour Divide has crowned its 2009 winner with defending champion Matthew Lee reaching the finish line today at 9:45 AM local time. His official time was 17 days, 23 hours, and 45 minutes, which is an amazingly short time to ride the length of this course considering the difficulty of the terrain and the poor weather conditions that have plagued riders from the start. There was also an addition 34 mile extension added as well.
The race got underway back on the 12th of June with 42 riders setting out from Banff in Alberta, Canada with the intention of riding the entire 2745 miles along the Great Divide Mountain Bike Route, which finishes at the U.S.-Mexican Border in Antelope Wells, New Mexico. A number of riders have since dropped out of the race due to incredibly challenging conditions that included cold rain and lots of deep, thick mud.
When I first posted about the start of the race, I mentioned that it was estimated to that it would take roughly three weeks for racers to complete the route, and to do so they would need to be in the saddle an average of 16 hours per day. Clearly Lee was up to the challenge, as he averaged more than 150 miles per day in those gnarly conditions to reach the finish line. And what exactly did he win in his sixth successful finish of the race, and fifth overall win on the full route? Absolutely nothing! The Tour Divide has no entry fee and no prizes. It's done just for the challenge and the adventure. You've have to love that!
Congrats Matt!
Latest posts by Kraig Becker
(see all)