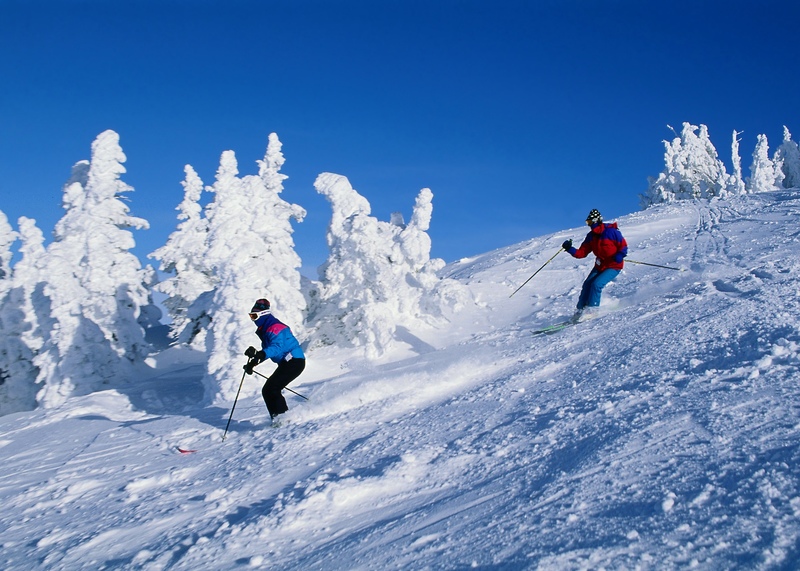 Mid-November is upon us, the cooler weather has set in, and the mountain states have already been hit with plenty of snow this year. Winter is still officially a month away, but that doesn't mean it isn't time to hit the slopes and get some skiing, or in my case, snowboarding in. The problem is, where is the best place to go? What if you live somewhere that doesn't offer much in the way of snow sports? (Say… Texas for instance!) Well, never fear, because The Adventure Life is here to save the day.
Adventure Live editor Steve Casimiro has undertaken the herculean task of listing, and linking, each and every ski resort in the United States. That's 481 resorts in total, listed in alphabetical order by state. The links generally go to the resorts main webpage, but any time it was possible, a link was provided to the current snow conditions as well.
Basically, you have the best resource on the web for finding places to hit the slopes right on one page. The big resorts are obvious of course, but this list is great for finding lesser known places as well, or perhaps a place close to where you live that you didn't even know was there.
And for those interested in the incredible amount of work that went into making this list, Adventure Life has included a "Making of" article as well. Well done Steve! Now go visit some of these places! You've earned a break!
Latest posts by Kraig Becker
(see all)