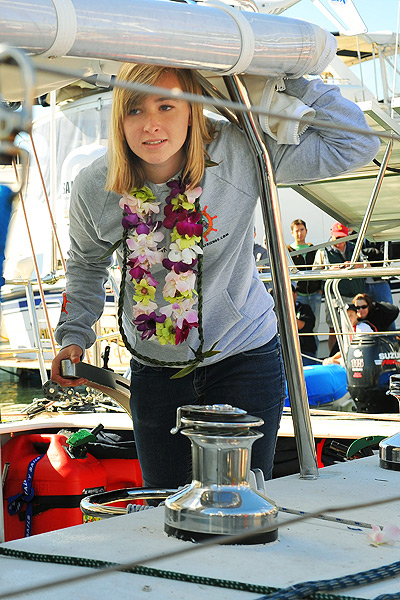 Yesterday I posted a story on the recent progress of Jessica Watson and her attempt to sail solo around the world with the intention of claiming the title of youngest person to accomplish that feat at the age of 16. At the end of that story I also noted that Abby Sunderland, also 16, had set sail on her own solo circumnavigation attempt over the weekend, hitting the Pacific Ocean on Saturday.
It seems that Abby's story has hit the big time, as ESPN.com has picked it up and currently has a story about her attempt on their website. The article is rather brief, and simply gives an outline of what Abby is up to, as she also hopes to become the youngest person to successfully complete this journey.
It's always great when an adventure story like the ones we're use to following around here hit the mainstream. You don't often hear about these stories in the regular press. At least not until they've either finished the attempt or had some catastrophe befall them in the middle. I doubt ESPN will ever mention Abby again until she's completed the round-the-world trip, but it's nice to see her getting some attention from the big boys.
And for those that missed the story yesterday, you can follow Abby's progress in her Solo Round Blog.
Latest posts by Kraig Becker
(see all)