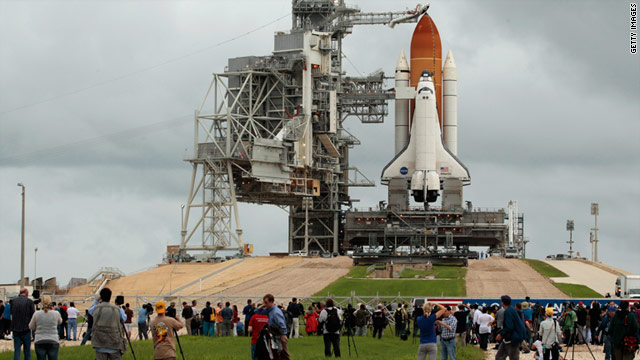 The Space Shuttle Atlantis is scheduled to blast off this morning, weather permitting, on the last shuttle mission ever. To celebrate, and commemorate, the end of an era in space exploration, National Geographic has updated their Space Shuttle Hub Page with images and videos from the 30-year history of the shuttle program. And once the mission is officially underway, the site will also feature ongoing blog posts from Nat Geo's space editor Victoria Jaggard.
The site already has a ton of great information in place, including a look at the shuttle program's place in history, five myths about the Challenger, and videos of the shuttle's final days. If you're a fan of NASA and the Space Shuttle, you'll really enjoy the site, and want to return regularly for updates during the final mission.
When Atlantis finally returns to Earth after completing this mission, it will truly mark the end of an era. The shuttle has been a workhorse for three decades, delivering both astronauts and payloads into orbit. The International Space Station, which will continue the mission to explore space, wouldn't exist without the shuttle, and it's retirement from active duty leaves a large hole in America's space program. While I've come to grips with the fact that it is time to put the shuttle out to pasture, that doesn't mean I'm not going to miss it. The fact that a viable replacement is at least three or four years away, doesn't help matters either.
Godspeed old friend. You will be missed!
Latest posts by Kraig Becker
(see all)