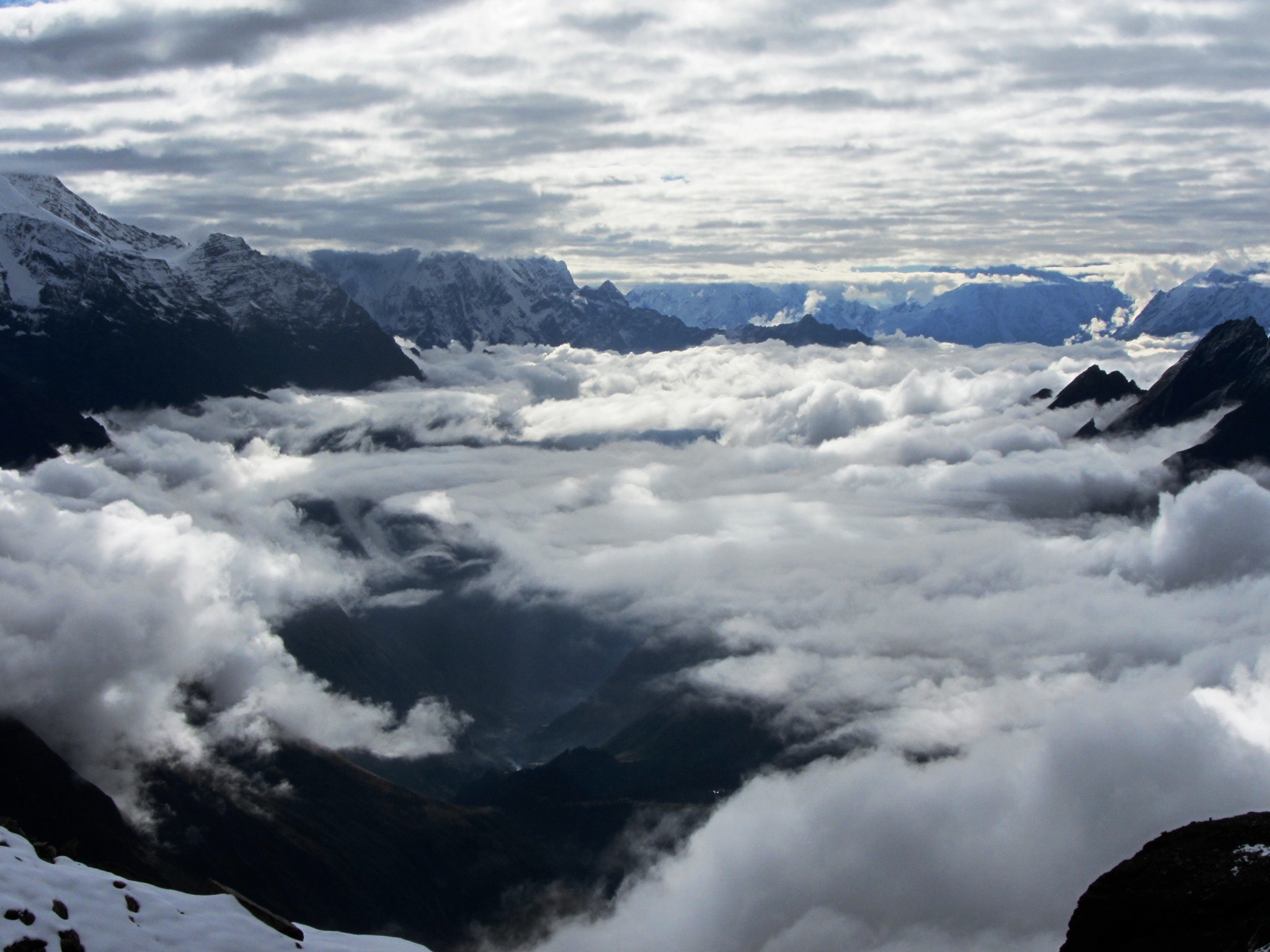 Last week when I posted about the emerging 2012 fall season in the Himalaya it was to report that most of the teams were arriving in Kathmandu and making their way out their respective Base Camps across the region. Now, a week later, several of those teams have not only established their BC but have started the process of acclimatization and building their high camps as well.
The Mountain Professional squad has spent the past few days acclimatizing in Sama Gaon, a small village in the shadow of Manaslu. They plan on heading up to BC today where they'll spend the next few days getting settled before going higher. Modern base camps are much more comfortable than in the in past, with many climbers bringing a number of tech toys with them to keep them connected and in communication back home. As a result, one of the first things that they'll do is set up the solar panels to help power all of their electronic gear as well as establish their lights and communications equipment too.
Meanwhile, the IMG team has been on the mountain since last week and even had their Puja ceremony on Thursday. That traditional blessing allows them to begin their climb up the mountain, which they did yesterday by making the first trek up to Camp 1, located at 5700 meters (19,695 ft). After spending last night at that altitude, they'll now continue up to Camp 2 today (6400m/20,992 ft) before returning to BC for a rest. The logistics team reports that the Sherpas have stocked both camps with gear and that more than 600 meters of rope have been fixed leading up to Camp 1 and an additional 600 meters to Camp 2. They also report that the route is in good condition early on in the season.
Over on Makalu, Billi Bierling reports that her squad has arrived in Advanced Base Camp at 5400 meters (17,716 ft) yesterday. On the entire trek to the mountain Billi has noted that there is a distinct lack of trekkers and climbers in the region this so far this year and ABC is no exception. As of yesterday they were the only squad on the mountain.
Finally, 73-year old Carlos Soria doesn't appear to be slowing down one bit. He had intended to climb Kangchenjunga this fall, which is the third highest mountain on the planet at 8586 meters (28,168 ft). Due to the continued closure of the Tibetan border however, he has instead turned his attention on Dhaulagiri (8167m/26,795 ft). Carlos is expected to arrive in Base Camp today and will begin climbing the mountain later this week. The Spaniard hopes to become the oldest person to summit all 14 of the 8000 meter peaks. Good luck Carlos!
Latest posts by Kraig Becker
(see all)