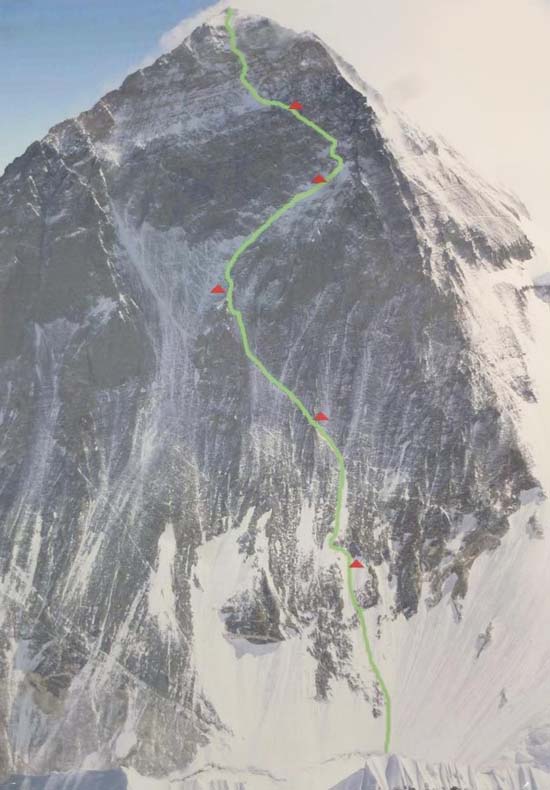 The 2013 spring Himalayan climbing season is set to get underway soon and as I've mentioned over the past few days, teams are already gathering in Kathmandu in anticipation of their adventures ahead. Some of the more experienced and ambitious climbers have already come and gone from the capital of Nepal however as they look to avoid the growing crowds and get an early start on their acclimatization process.
One of those teams is the squad consisting of Denis Urubko and Alexey Bolotov, who are in the Khumbu Valley and making their way towards Everest Base Camp, albeit in a round about way. The two men are using their trek to prepare their bodies for altitude and will be climbing several smaller mountains in the region before proceed to their eventual BC.
You may recall that Denis and Alexey are one of the teams attempting a new route on Everest this year. They hope to climb the Southeast Face starting in the Western Cwm. Their expedition will take place in alpines style and the duo will go without Sherpa support. They are attempting to travel as light as possible and don't even intend to carry satellite phones with them as they make their summit push.
Their most recent dispatch came from Namche Bazaar two days ago. At that time they reported that Kathmandu remained quiet ahead of the arrival of most of the climbers and the Khumbu region is empty prior to the real start of the season in a few days. Denis remarked at how Namche has changed over the years, with more luxuries than in the past. WiFi service helps to keep everyone connected and there are actual hot showers to be had now. As the largest town in the Khumbu region, it is a popular place for climbers and trekkers to stop for a rest day before heading further up the trail. The bustling little village has a number of shops for picking up gear and other supplies as the towns get smaller and less populated further along.
Denis and Alexey's expedition is likely to be one that is watched closely over the next few months. While most of the climbers will stick to the traditional routes on the North and South sides of the peak, they are actually attempting something new and different. This is a major undertaking by two very experienced climbers but it will also be extremely difficult and dangerous. It should prove for some real drama in the weeks ahead.
Latest posts by Kraig Becker
(see all)