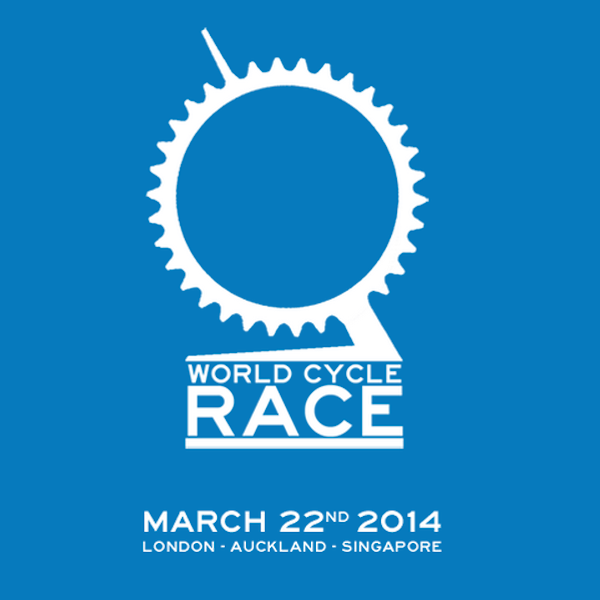 Long distance cyclists who are still stinging from the fact that they missed out on the chance to ride in last year's World Cycle Race will be pleased to find out that the event will return in 2014. Our friends the Adventurists are bringing the WCR back for another go, while putting their own unique stamp on the race as well.
The World Cycle Race 2014 is scheduled to get underway on March 22 of next year. That is the Spring  Equinox and was specifically selected to allow riders plenty of time to prepare and because it means that daylight conditions won't be more favorable in one location over another. This is especially of concern this time out, because the race will get underway from three different locations. In order to encourage more participants from around the globe to join the WCR, riders will be allowed to set out from three different locations – London, Singapore and Auckland. Those sites were specifically selected because they have routinely been stops for past cycling circumnavigation attempts as well.
Once on the road however, the cyclists are free to choose whatever route they feel is best. Like last year's race, they can ride in either direction around the globe but they must cover a minimum of 18,000 miles (28,968 km) and they must pass through two antipodal points while doing so. The first person who returns to their starting point will win the race. Riders can choose to compete in three different categories. Supported, Solo and Partners. A winner will be crowned in each category for the overall fastest time.
Last year, Mike Hall won the race in a blazing fast 91 days, 18 hours. This year's competitors won't have to worry about facing Hall this time out though. He has come on board as a WRC Ambassador and is working with race organizers to ensure the event goes off without a hitch.
Registration for the World Cycle Race is completely free. You simply need to fill out the form found on this website to express your intent for joining the race. Further information will follow soon there after.
Latest posts by Kraig Becker
(see all)