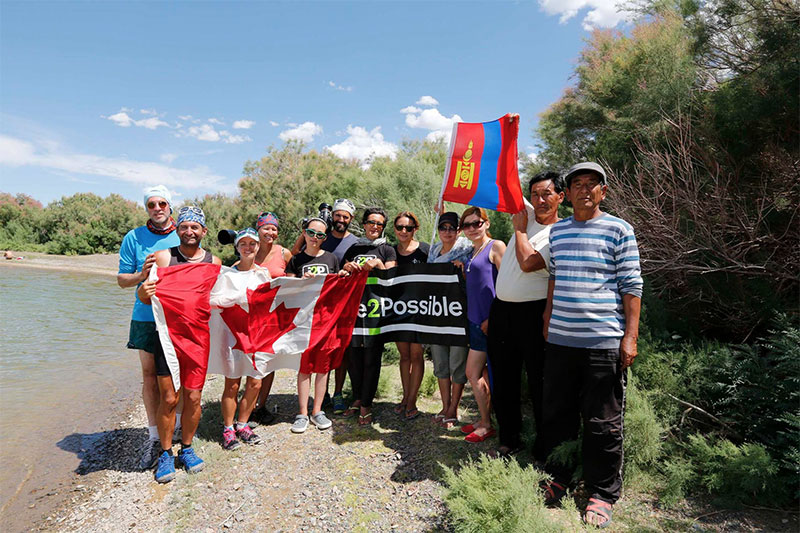 There was good news from the Gobi Desert this weekend as ultrarunner Ray Zahab has successfully completed Expedition Gobi, his 2300 km (1430 mile) crossing of the desert on foot. It took him 34 days to complete the journey, averaging nearly 68 km (42 miles) per day during that time.
As with any expedition of this nature, the run included a number of major challenges. For instance, when he first set out, Ray was running with Kevin Lin, a fellow ultrarunner from Taiwan. Kevin was hampered by injuries however and eventually had to abandon his attempt at crossing the Gobi. That forced Ray to carry on by himself, which required a great deal of mental toughness. Covering all of those miles on a daily basis is tough enough, but to do it mostly by yourself is even more difficult.
The terrain in the Gobi certainly lived up to its billing, particularly near the end. Ray ran through all kinds of varying conditions along the way, but his final days were often spent running up and down massive sand dunes. Those conditions made it tough going in those last few days, but with a little help from some local military officials, Ray and his support team were able to find a faster and more efficient route to get them through the final leg.
The team is now en route back to Ulaanbataar, a journey that will take three days to complete in a 4×4 vehicle. That alone should tell you how remote the Gobi is and how difficult the conditions there are. Despite all of those miles and challenging environments, our intrepid runner managed to complete the expedition without a single blister, which is an impressive accomplishment on its own.
Ray can now add the Gobi to his growing list of deserts that he has run across. Previously the Canadian adventurer has also run across the Sahara and Atacama Deserts, as well traveled to the South Pole and across Death Valley on foot. Not bad for a guy who use to smoke a pack of cigarettes per day.
Congrats Ray! Well done once again!
Latest posts by Kraig Becker
(see all)