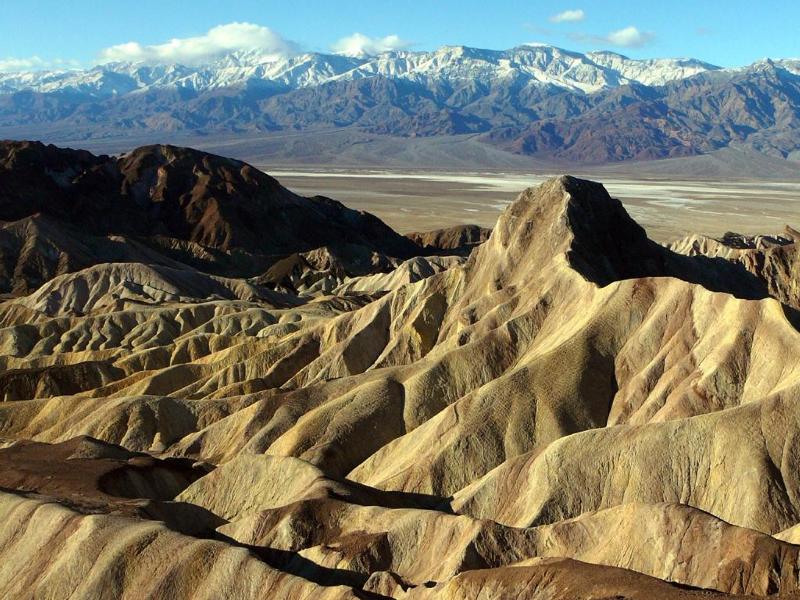 Sometimes our outdoor adventures don't quite go the way we expect them to, and that often leads us down paths, both literal and proverbial, that we didn't see coming. That is just one aspect of a story that was sent my way by a reader, who recently wrote a personal piece about an experience he and a friend had in Death Valley last year. One that nearly cost them their lives, but taught them several important leasing along the way.
The blog post is entitled "On Nearly Dying In Death Valley." It was written by Greg Muender, who along with his good friend Ryan, set off on July 26, 2012 for a day of adventure and exploration in Death Valley. The two men were looking for a little solitude and escape, and the desert seemed like just the place to get it. With Ryan's 4×4 Jeep on the fritz, they chose to travel in his two-wheel drive pick-up truck instead, which would eventually prove to be a mistake. Later in the day, while trying to cross a wash in the road, the rear wheels of the truck became buried up to the axles, effectively stranding them in the middle of nowhere with temperatures in excess of 120ºF (48.8ºC)
After consulting a map, the Greg and Ryan set out to find a paved road that they thought was just five miles away. It turns out it was much further than that, and as they stumbled on in the heat of the day, with a dwindling water supply, their little adventure turned into a fight for their lives. What should have been a simple hike in the desert became increasingly challenging as the oppressive heat zapped their strength and drained their will to go.
Eventually they did find the road they were looking for and were rescued by a group of Latvian tourists, but their brush with possible death gave them some clear insights into the things that went right and what went wrong. It is a good read and one that I recommend you take a look at it. Check it out in its entirety by clicking here.
Thanks to Greg for sharing his story. Hopefully it accomplishes the two purposes that he set out for. First, to inspire adventure and secondly to teach others from their mistakes. Mission accomplished as far as I'm concerned. Well done.
Latest posts by Kraig Becker
(see all)