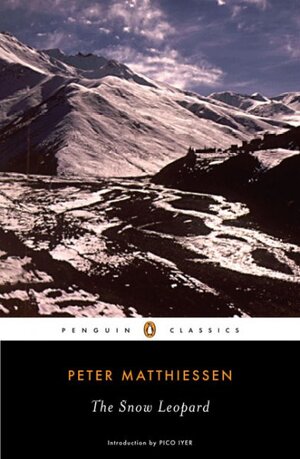 This weekend saw the passing of Peter Matthiessen,  a writer and environmentalist whose own life could have been, at times, mistaken for fiction. He wrote 33 books during his long, ands storied career, including his most famous and decorated work, The Snow Leopard. Matthiessen was an activist and world traveler who often shared stories of his adventures in Africa, the Himalaya, Antarctica and beyond. His death was the result of leukemia. He was 86 years old.
The Snow Leopard is is undoubtedly Matthiessen's most well known work, and stands as one of the best nonfiction adventure stories of all time. It chronicles his travels through remote regions of Nepal following the death of his wife in 1972. At the time, he was in the Himalaya to study the indigenous blue sheep that live there, but as he delved deeper into Zen Buddhism, the journey became a more spiritual one. Eventually the author went off in search of the elusive snow leopards that inhabit the mountains, while he also seeking an ancient Buddhist shrine located on Crystal Mountain. The book won several major awards, and continues to earn a place on "top ten books" for travel to this day.
Equally adept at both fiction and nonfiction, Matthiessen continued to write throughout his life. His legacy also includes the founding of the prestigious The Paris Review, a literary magazine that also served as a cover while he worked for the CIA during the 1950's, a job that he would later come to regret.
Matthiessen was also a tireless advocate for the environment, often writing about threats to the outdoor places that he loved deeply. Unfortunately, he also felt that no matter how hard he worked int hat arena, he was often fighting an uphill battle.
My condolences to the friends and family of Peter. He was a great man who will be missed.
Latest posts by Kraig Becker
(see all)