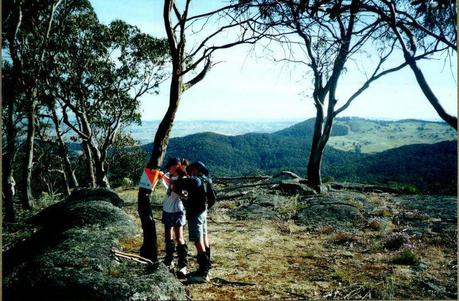 This summer, the Black Hills of South Dakota will play host to the 2014 World Rogaining Championship. During that event, the best navigators in the world will descend on what promises to be a tough, but beautiful and fun, course. The Black Hills will make for a stunning backdrop, for this event, which promises to test the skills of even the best rogainers on the planet.
The World Championships will take place on August 16-17 of this year, and will feature a 24-hour long, cross country navigation race, during which competitors will be charged with finding their way through a designated course, using nothing but a compass and map. Along the way, they'll earn points by locating checkpoints, which will be designated by orienteering flags. The object is to find as many of those checkpoints as possible in the allotted time allowed.
So far, there have been more than 400 competitors, from 23 different countries, who have signed up to compete in the event. Registration is still open, and the requirement for having past experience in a 24-hour regaining event has now been waived, opening up the competition to anyone who has the desire to join in on the fun.
Having spent some time in the region where this event will be held, I can promise you that this will be a fantastic event. I was part of the team that organized Primal Quest Badlands back in 2009, and some of that course is being incorporated here. It will be a fantastic setting – one that will probably catch some of the competitors by surprise by it's remote and wild nature. Additionally, our PQ course designer, Rick Emerson, is also organizing the 2014 Rogaining World Championship, and I know he'll deliver a fantastic event. The course will no doubt be tough, but fair, and will provide some unique challenges.
If you think you've got good compass skills, and are looking for a challenge this summer, then check out this event. It is essentially an adventure race on foot, with the toughest element – navigation – brought to the forefront. I think its going to be a really great competition, and I know the folks in South Dakota will welcome the competitors warmly.
Find out more by clicking here.
Latest posts by Kraig Becker
(see all)