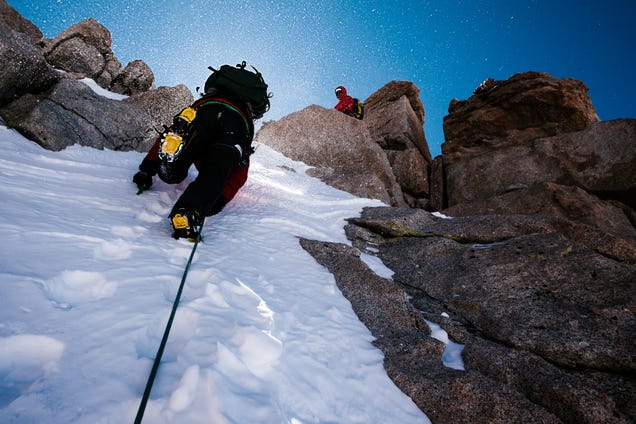 Last week I shared a cool video that gave us some insights into what it takes to be a climbing photographer, a job that requires a great deal of skill in both disciplines. Yesterday, tech/gadget website Gizmodo published a similar story about how to become an adventure photographer, truly a dream job for many outdoor enthusiasts and frequent travelers.
The lengthy piece offers helpful tips on everything from what gear to carry, getting started in the business, and how to get published. It is packed with insights into the trade that are provided by adventure photographer Chris Brinlee, Jr.,  who is currently traveling around the world, and snapping great photos as he goes. Brinlee talks about what cameras to take with you on your adventures, including the trusty DSLR, as well as the new breed of mirrorless options and action cams like the GoPro. He even shares his thoughts on "mobile" photography using your smartphone, as well as which lenses to have in your arsenal, while also offering insights into memory cards, extra batteries, tripods, and so on.
The gear tips don't end there however, as Chris also discusses how to keep everything charged (Goal Zero of course!), which computer and software to use, storage options, and more. He even offers up some suggestions for dry bags should your adventure become one of an aquatic nature.
With the gear suggestions out of the way, the author moves on to discuss the profession itself, and how to get started on the path to becoming an adventure photographer. He recommends starting close to home, and shooting plenty of photos on local adventures before heading out on one that spans the globe. Look for nearby state or national parks that provide opportunities to shoot great photos, and start participating in the various outdoor activities that you want to shoot as well. Brinlee wraps up the story by discussing post-production activities for editing the photos, as well as options for getting images published.
All-in-all, an interesting read for anyone who enjoys photography on any level, but especially for those of us who wouldn't mind becoming professional photographers ourselves. There are plenty of insightful tips throughout the article that I'm sure that photographers of any level will find useful.
And once you've wrapped up reading this article, head over to Mashable to find out how you can win an outdoor photography package, complete with an Olympus OM-D E-M1 DSLR and lens.
Latest posts by Kraig Becker
(see all)