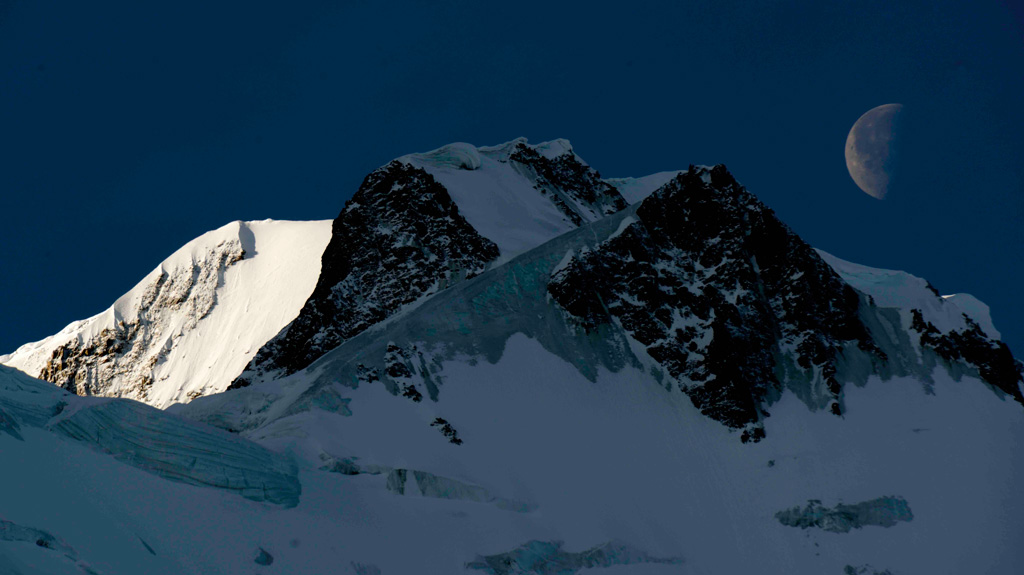 The winter climbing season came to an end this past weekend when the international team of mountaineers on Nanga Parbat called it quits. The squad, which consisted of Spaniard Alex Txikon, Italian Daniele Nardi, and Pakistani Muhammad Ali Sadpara, had put themselves in a position to become the first men to summit that mountain during the winter. But a navigational error on Friday kept them from reaching the top, and after that the health of Ali became the primary concern for the team, which struggled to get back down the mountain.
After spending most of last week working on their summit bid, the team was exhausted from their efforts. Still, they managed to climb up to Camp 4, located at 7200 meters (23,622 ft), which put them into position to make a push towards the top on Friday. They set off at 2 AM in the dark, and climbed as high as 8000 meters (26,246 ft) before they realized that they had missed a turn that would have taken them to the summit. With no way to proceed upwards, they elected to durn back to C4, where they would rest and have another go at the summit on Saturday.
But that second attempt on the summit would never come. That night, Ali began exhibiting signs of altitude sickness and his teammates knew that they had to get him down from the mountain. The Pakistani climber was suffering from a severe headache, dizziness, and incoherent speech, which are all indicators that something was seriously wrong. Rather than trying to reach the top, the team now needed to descend as quickly as possible.
That descent would not be easy however. Ali was able to move under his own power, but he was moving very slowly and clumsily. Worse yet, the route down from C4 to C3 was not in good condition, and the trio had to down climb without the use of fixed ropes. It was a treacherous situation, but fortunately they were able to reach Camp 3 safely.

From there, things improved, and they were able to connect up to fixed ropes to take them down to Camp 2. By that point, Ali was beginning to show signs of improvement, as the reduced altitude started to take the pressure off from his altitude sickness. The fourth member of the team, Muhammad Kahn, also came up to assist with the descent.
Apparently Ali's disorientation from altitude sickness began on summit day, but Alex and Daniele were not aware of the situation until it was almost too late. The Pakistani has summited Nanga Parbat twice, and so he was leading the team up the mountain when they were making their summit bid. But because he was disoriented, he missed the navigational cues that would have allowed them to go to the top. The other two member of the squad were unaware of this error until it was too late, and once they returned to C4, it became apparent that Ali was in trouble. Earlier signs that were an indication that something was wrong included Ali attempting to wear a sock as a glove, and his inability to answer questions about his age and family.
Fortunately, the entire team is back in Base Camp now and resting a bit before they leave the mountain. Ali is said to have improved dramatically, and should be back to full health as they continue their descent.
This ends the winter climbing season for another year, and once again both Nanga Parbat and K2 remain unclimbed during that season. Now, the mountaineering community will take a brief break before turning its attention to Everest and the spring climbing season in the Himalaya. In about two weeks climbers will begin arriving in Kathmandu and things will start to get very busy there once again. For now, though it is the calm before the storm, with plenty of action to come in the very near future. Stay tuned!
Latest posts by Kraig Becker
(see all)