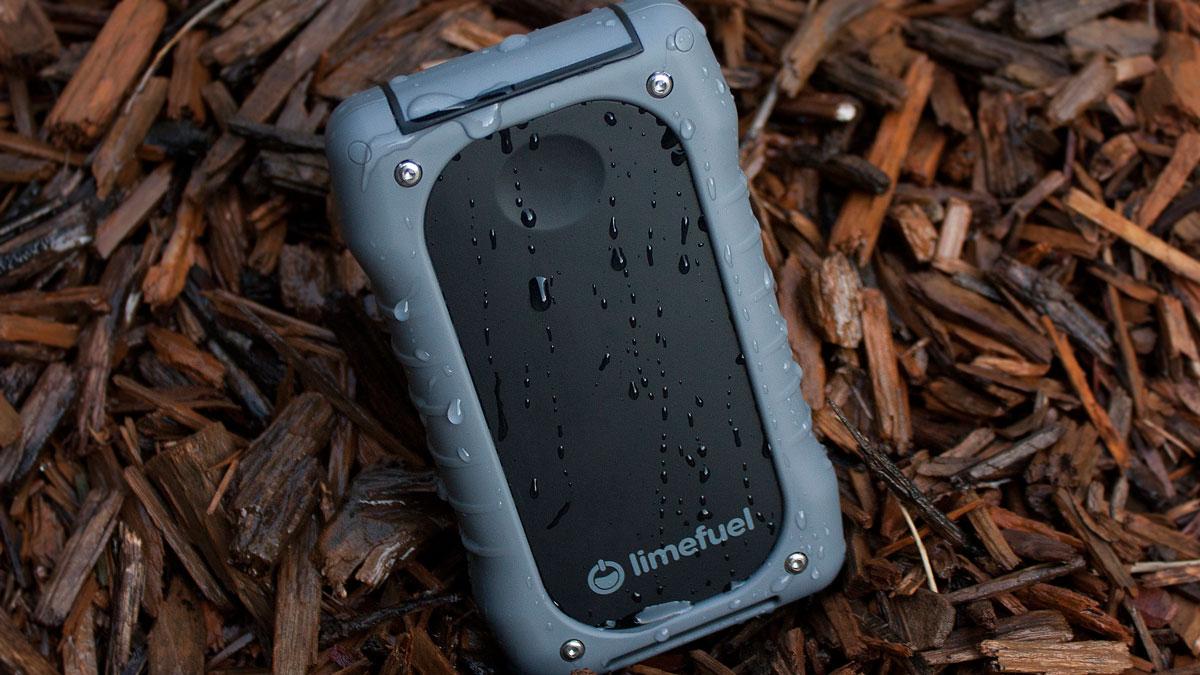 Keeping our electronic devices charged while we're on an expedition to a remote area can be real challenge. After all, we generally set out with a slew of gadgets with us these days, including smartphones, tablets, cameras, and other tech toys. All of those items are extremely useful when they work, but once their batteries go dead they are little more than dead weight.
With that in mind, a few months back I went looking for good solutions to help keep my iPhone and  iPad Mini running while I was climbing Kilimanjaro this past February. I discovered that there were a host of options to provide portable power, but not all of them met my requirements. I wanted something that was fairly lightweight and compact, but also rugged enough to withstand plenty of punishment too. I also wanted an option that would provide plenty of juice for my devices, as the trip was going to be 12+ days away from any kind of power outlet. I found everything I needed – and more – in the form of the Rugged battery pack from a company called Limefuel, which will no accompany me on just about every adventure that I embark upon.
I knew I had found the right product when I reached out to Limefuel to request a sample for testing and review, and they informed me that they would be happy to send one my way, provided I shared photos of me running over the Rugged in my car. The battery pack is so tough that it can survive being driven over, and still continue to operate with out the slightest hint of damage. That told me that this was the portable power source for me, and one that was meant for use on outdoor adventures.

The Rugged features two USB ports for charging multiple devices at once. Both of those ports are rated for a 2.4A output, which is a bit unusual in a product such as this one. There are other battery packs capable of charging two devices at once of course, but one of the ports is usually only capable of providing a single amp, making it underpowered and taking much longer to charge. That isn't the case here, as the Rugged will rapidly provide power to both ports, which can come in handy when you need to recharge two devices quickly.
Living up to its name, the Rugged battery pack is built to survive in the outdoors. It has a tough armored shell with a rubber finish that makes it easy to grip. It is also dust and shockproof, and water resistant with an IP66 rating. That means that it is capable of being immersed in water for a short time, and surviving. A well-placed lid snaps tightly over the USB ports as well, helping to protect them from the elements too. The result is a portable power source that is built to survive harsh conditions in some of the toughest environments imaginable.
One of the things I love about the Rugged is that it comes equipped with a 15,000 mAh battery. That is a lot of power to be carrying around in such a relatively small device. This gave me the ability to fully recharge my iPad Mini twice, and still have a bit of extra juice left over, which made some of the long nights in a tent on Kilimanjaro much more bearable as I didn't have to worry about using my device to read books, watch movies, listen to music, or play games. I knew that even if I ran the battery down, the Rugged would be available to help keep my tablet running.
Limefuel includes a cleverly designed, and very useful, charging cable with the Rugged. On one end is a standard USB plug which can be inserted into the ports of the battery pack when you're ready to charge. The other end has a micro-USB tip that can be removed to reveal a lightning port adapter for Apple products as well. Essentially, this is the only cable you need to take with you, as it allows you to charge any device you carry. As a frequent traveler, I appreciated this nice design choice, and it was great to not have to search for individual cables when I needed one.
Weighing in at 365 grams (12.8 oz), the Rugged is heavier than some of the options available from the competition. But I haven't found a battery pack that combines its durability, versatility, and power (15,000 mAh!) into one compact package. I have similar products that I have used when traveling in the past, and while some are lighter, they lack the larger battery, dual-USB ports, and the overall toughness of the Rugged. I'm sure minimalists will look for something smaller and lighter, but this is the complete package as far as I'm concerned.
The large-capacity battery does come with one drawback. It can take an incredibly long time to recharge the Rugged when it runs low on energy. Limefuel estimates that it could take anywhere from 9-15 hours when plugged into a power outlet, and I'd say that is accurate based on my testing. I powered up the battery packs overnight prior to departure on my trip, and actually used one on the long flights to Africa as well. I then topped it off again before leaving for the mountain, and had no problems from there. But you'll need to think a bit strategically about your charging situation, and take advantage of an outlet when you can.
If you're someone who needs a solution for keeping your tech gadgets powered while in remote areas, I can't possibly recommend the Limefuel Rugged highly enough. This is an excellent product that performs above my expectations. It is durable and powerful, without adding too much bulk to your pack. And with a price tag of $84.99, it is an affordable charging solution too. Limefuel also offers a model with a 10,400 mAh battery for $64.99 for those who want a slightly smaller, and less expensive, solution as well.
Either way, you can't go wrong. The Rugged battery back is going to be a constant travel companion for me from now on.
Latest posts by Kraig Becker
(see all)