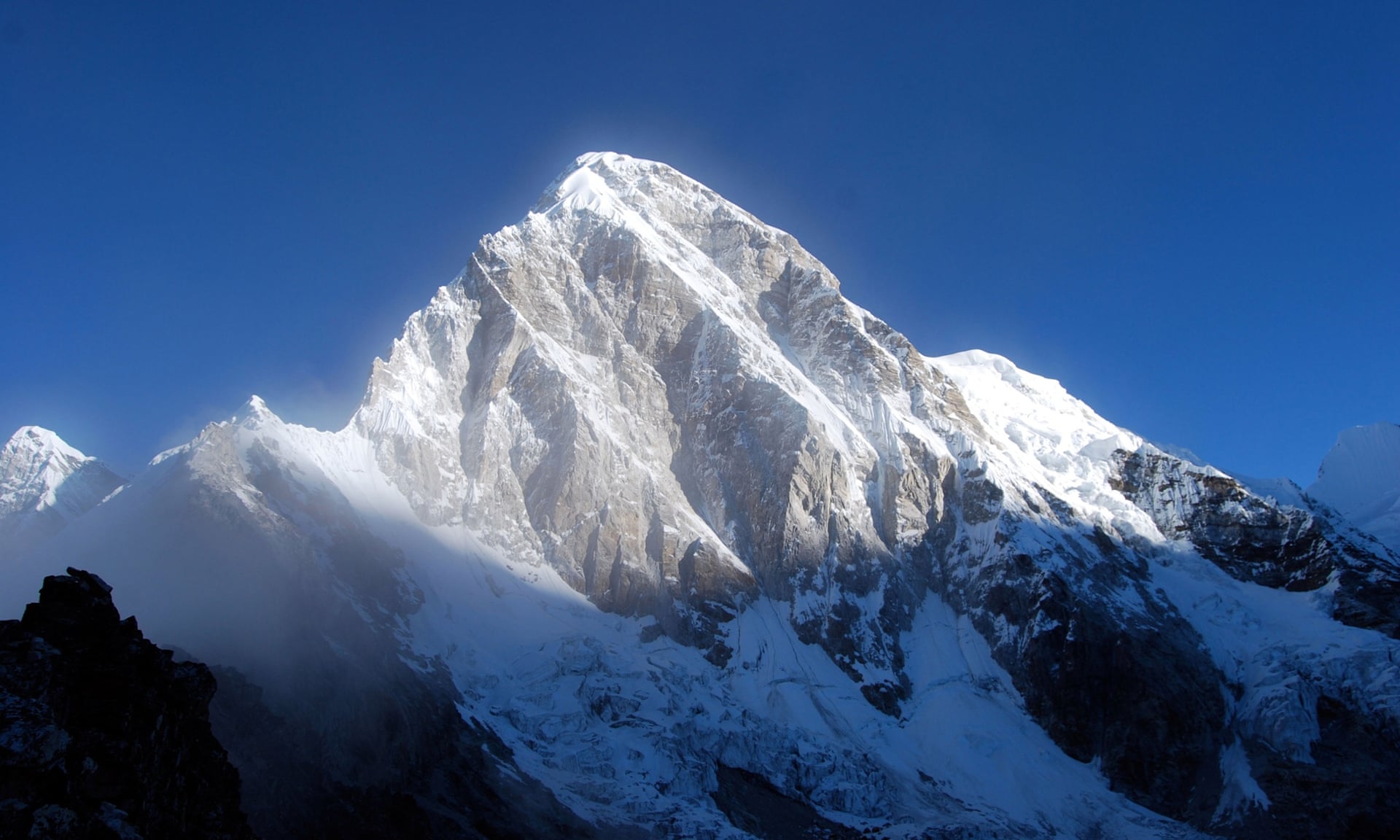 The climbing teams continue to make their way to Everest Base Camp, with some large groups expected to arrive there this weekend. As we wait for them to get settled, and begin their first training sessions and acclimatization rotations, there is still plenty of things to report on, including some mountaineering stories that are making a splash with the mainstream media.
One of the more spectacular stories to hit the newswire over the past few days is this one  from The Guardian reporting that China has proposed building a train tunnel running through Everest. The tunnel would expand China's already impressive railway network into Nepal, and possibly would eventually link it to India. According to the article, engineers and builders would have to run some very long tunnels through the Himalaya, including one that would pass through Everest itself. The project could be completed as early as 2020.
When I read this story I had to check to make sure it wasn't dated April 1. This seems so outlandish that I didn't think there was anyway it could be real. Not only would this be an engineering project of epic proportions, it would bring a new level of disruption to the Himalaya that would alter the landscape there forever. While a new rail line would probably be good for business in Nepal and this part of the world in general, I'm hoping they'll find an alternate route to run it through. Only time will tell if this story will actually become reality, but I sure hope it doesn't impact the mountain too much.
Elsewhere, National Geographic Adventure has posted a story about climber Matt Moniz. The 17-year old climber is back in the Himalaya this spring where he's attempting an 8000-meter double-header by climbing both Everest and Lhotse. He also hopes to make the first ski descent of the Lhotse Coulorr while he's at it. Ambitious plans for the spring for sure. In the article, Matt talks about his attempt at a different double-header, climbing both Cho Oyu in Tibet and than Everest. Of course, the attempt on Everest was scuttled due to the tragic avalanche there, but Matt made the best out of the situation, climbing Makalu instead. This year, he hopes to find more success on the world's tallest mountain.

The Himalayan Times has posted an article that shares details of the accident on Annapurna from a few weeks back that claimed the lives of Samuli Mansikka and Pemba Sherpa. The story calls the accident "a careless accident" saying that Samuli was not clipped into the ropes as the group made their descent following a successful summit. In the dark they lost their way, and climber wandered off on his own to search for the route down. He apparently took a misstep and fell 400 meters into a crevasse. Pemba's accident was actually a separate one, as he was descending on his own as well, and by coincidence ended up in the same exact crevasse.
Both men got a little careless on the descent and over confident in their skills. Climbing alone is rarely a good idea, and can result in tragedies such as this one. It is a sad story for both Samuli and Pemba's families for sure, but a good reminder to the rest of us to be safe and maintain the fundamentals while climbing in the mountains.
Speaking of Annapurna, it seems that the weather is finally taking a turn for the better. Carlos Soria hopes to launch his summit bid this weekend, setting off for the top on Sunday. Presumably, Aussie climber Chris Jensen Burke will also have a go at the summit as well, as she has been waiting for more than a week for conditions to improve too. Hopefully we'll have more information about their plans next week, as the forecast calls for improving conditions in the days ahead.
Similarly, solo climber Alex Barber is planning to head up this weekend as well with an eye on reaching Camp 3 as part of his acclimatization process. He is currently recovering from a bout of food poisoning, but is finally regaining his strength now. He will set off on Sunday to, going directly up to C2 where his gear is cached. He'll then climb to C3 on Monday, although he indicates that the route is filled with deep snow at the moment.
That's all from the Himalaya today. More news to come next week.
Latest posts by Kraig Becker
(see all)