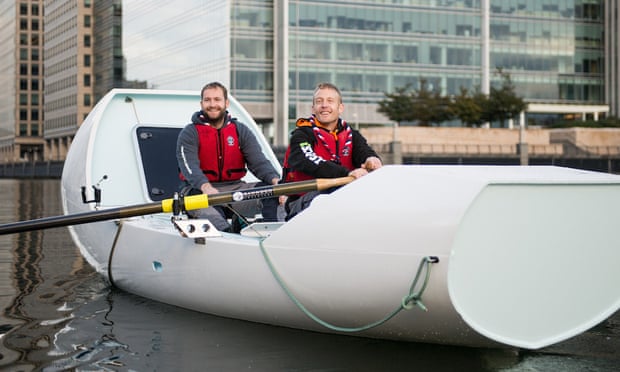 For the second time in two months, a pair of ocean rowers has been rescued while at sea. British adventurers
James Ketchell
and Ashley Wilson
called for assistance today
 when they were hit by a big storm that rolled their boat on multiple occasions, possibly causing Wilson to suffer a concussion. 
The two men first set out on their 
attempt to row across the Indian Ocean
 back in May. They had hoped to set a new speed record for a two-man crew, but just one day into the journey they had to be towed back to their starting point in Perth, Australia when an electronic guidance system failed. 
After spending several weeks getting their boat back in order, the duo set out once again last Friday, but just five days into their second attempt, bad weather descended upon their route. The large storms rolled the boat, causing the crew to lose some of their gear, and Wilson to strike his head. The adventurer suffers from what is described as severe epilepsy, which means a head injury could be incredibly serious. It was under those conditions that the rowers activated their emergency locator beacon this morning. 
According to reports, a merchant vessel reached them within a few hours, and the duo are now en route back to Australia. A helicopter was standing by to evacuate either of them should immediate medical attention be required. 
Ketchell and Wilson had planned their record-setting attempt for three years before launching their rowing expedition. They chose this time of year for their Indian Ocean crossing as they had hoped it would allow them to avoid the big storms and cyclones that are common at other times of the year. Unfortunately, heavy storms can take place at any time of the year, and they just happened to get caught in one. Their goal had been to reach Port Louis in Mauritius in less than 85 days, 2 hours, and 5 minutes. 
Latest posts by Kraig Becker
(see all)