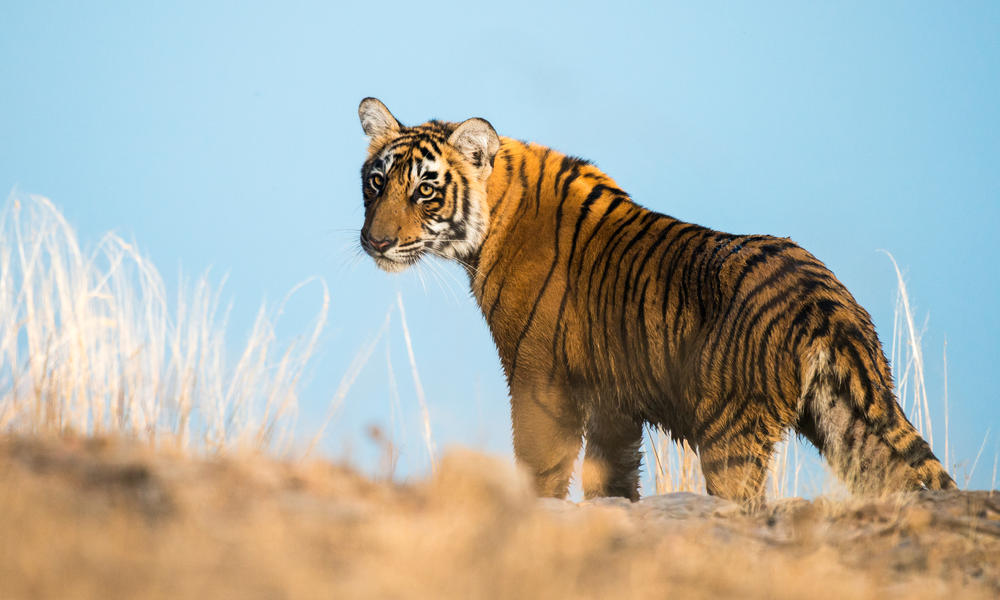 Last week we shared the sad news that a rare sumatran rhino that was discovered in the wild last month died of complications from an infection just days after it was captured. That was a sad blow to conservation efforts for the species, which is considered critically endangered, with only a few of the creatures still known to exist. But, those same wildlife conservationists got good news this past weekend when it was revealed that the world's tiger population has started to rebound for the first time in a century.
According to a new report from the World Wildlife Fund, there are now 3890 tigers worldwide, up from 3200 in 2010. Most of those gains are due to improved census processes and better protected areas in Russia, India, Nepal, and Bhutan. Further efforts are also underway in Malaysia, China, Indonesia, and Myanmar as well, but it is more difficult to estimate the number of tigers in those countries due to no formal conservation programs existing there.
The report goes on to say that two-thirds of the world's tigers live in India, where the numbers have gone up from 1706 to 2226 over the past five years. Those gains have come in the form of anti-poaching efforts as well as offering compensation to farmers and villagers who have suffered loss due to tiger attacks.
This is all good news for the big cat population, and it is encouraging for conservation efforts all over the world. There was a time when it seemed that the tiger might vanish from the wild on our planet, and while the species isn't completely out of the woods yet, these numbers are very encouraging. If this trend continues – and there is no reason to suspect it won't – we may be able to pull the tiger back from the threat of extinction. That is great news indeed.
Latest posts by Kraig Becker
(see all)