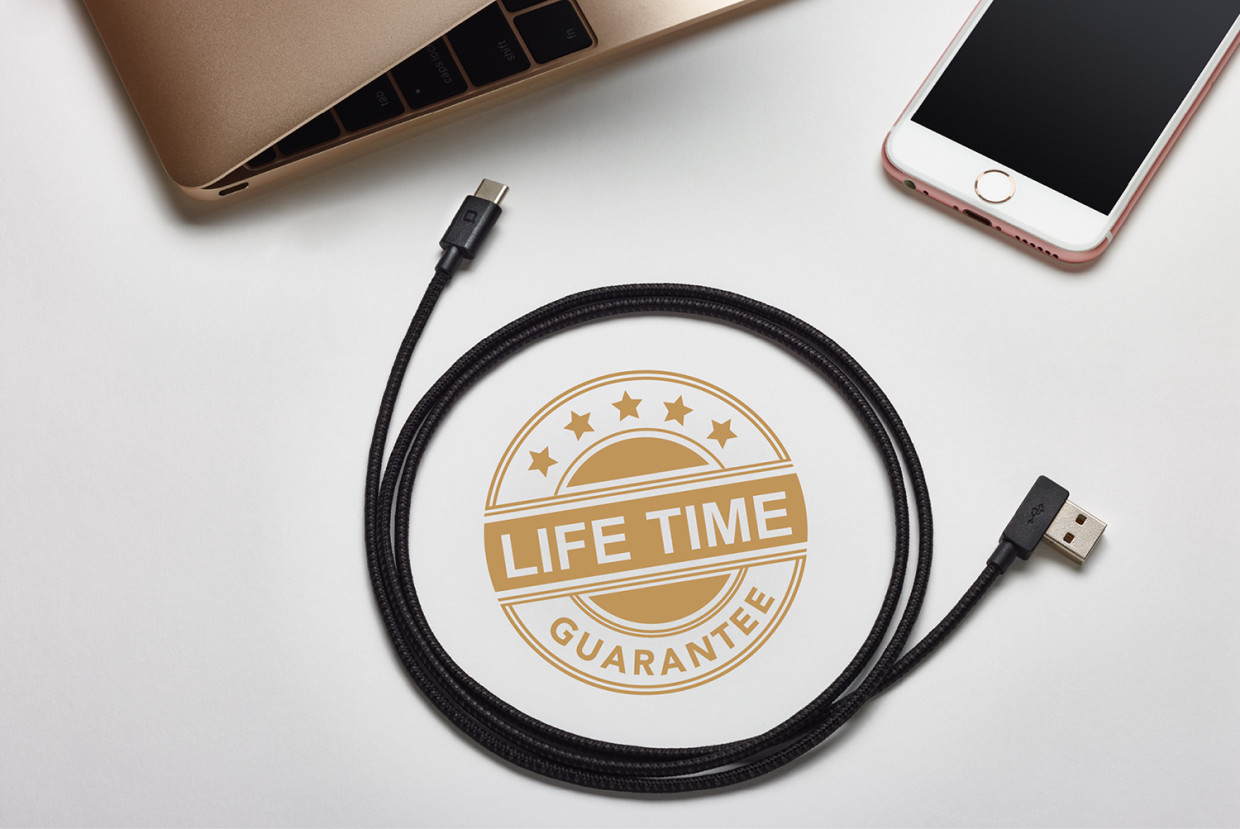 These days when we travel we always carry a host of gadgets with us. In fact, depending on the trip I'm taking, I often have a wide variety of devices that I need to keep charged while on the go. Those include a smartphone, tablet, and at various times a rechargeable headlamp, smartwatch, water purifier, headphones, and more. In order to keep all of those items from becoming nothing more than dead weight, you'll also need to carry charging cables, most of which are not designed for use in the back country or withstand the rigors that are often placed on them when traveling. But fortunately, there are some options on the market that are built to survive, even in remote environments, making the ruggedized charging cable a must have for outdoor adventurers.
One such cable is the ZUS from Nonda. Encased in an outer shell of tough nylon braiding over a thin PVC tube, and made up of protected aramid fibers, this cable was built from the ground up to survive darn near anything. In fact, the ZUS was tested in the lab and survived being bent more than 15,000 times without suffering damage. But if that wasn't enough to convince you, it is also backed by a lifetime guarantee.
Available in standard micro-USB, USB-C, and Apple Lightning versions, the ZUS cable definitely feels more substantial in your hands than most other charging cables I've used, especially those that come directly from a device manufacturer. There is a clearly defined resistance in the cable that you can feel as you use it that simply provides a sense that even though you're twisting it about, it isn't doing any kind of damage to the cable itself.
Speaking of twisting it about, the ZUS has also been built to be tangle free, which is something I appreciate when traveling. The materials used to create this cable also prevent it from wrapping up around itself, which means you can pull it out of your pack and plug it into your device and charging solution within a matter of seconds. If you're carrying multiple cables with you, this feature is even more handy, and the ZUS doesn't end up wrapping itself around them. And since it comes with its own built-in Velcro tie, it is extremely easy to keep it organized too.

I've been using the ZUS on a number of my summer trips ranging from up-state New York to the wilds of Mongolia to the craziness that is Outdoor Retailer, and beyond. I have found that it has now become my go-to cable whenever I need to charge something. Partly because it is easy to pull it out and plug it in, but mostly because I know it will survive whatever I throw at it. Moving forward, it is likely that I'll replace all of my cables with the ZUS as it just happens to be a great choice for the adventure traveler.
If I had one complaint about the design of this cable it would be that the USB plug is turned at a 90º angle over what you are most likely accustomed to. Nonda says that this is to improve its compatibility with the ZUS car charger (which I reviewed here!), but I found it to be not as handy when plugging it into other charging units, including the battery packs that I carry with me when I hit the road. A most standard approach to the plug layout would have been more useful for me in general, and I suspect others might find similar challenges from time to time.
That said, this is an extremely well built cable that travelers will appreciate immensely. And at just $19.95, it isn't priced all that much more than most other cables on the market, while being less expensive than other ruggedized cables that I've come across.
A review of charging cables certainly isn't as sexy as the latest boots, sleeping bags, and jackets from our favorite outdoor companies, but it is still a product that most of us use on a daily basis. In this case, we're getting a cable that is built specifically for road warriors and outdoor adventurers, something that can't be said about most. If you happen to find yourself breaking or fraying your charging cables while out in the field, give the ZUS a look. I think you'll be happy with the the $20 investment, which will survive just about anywhere that you take it.
Latest posts by Kraig Becker
(see all)