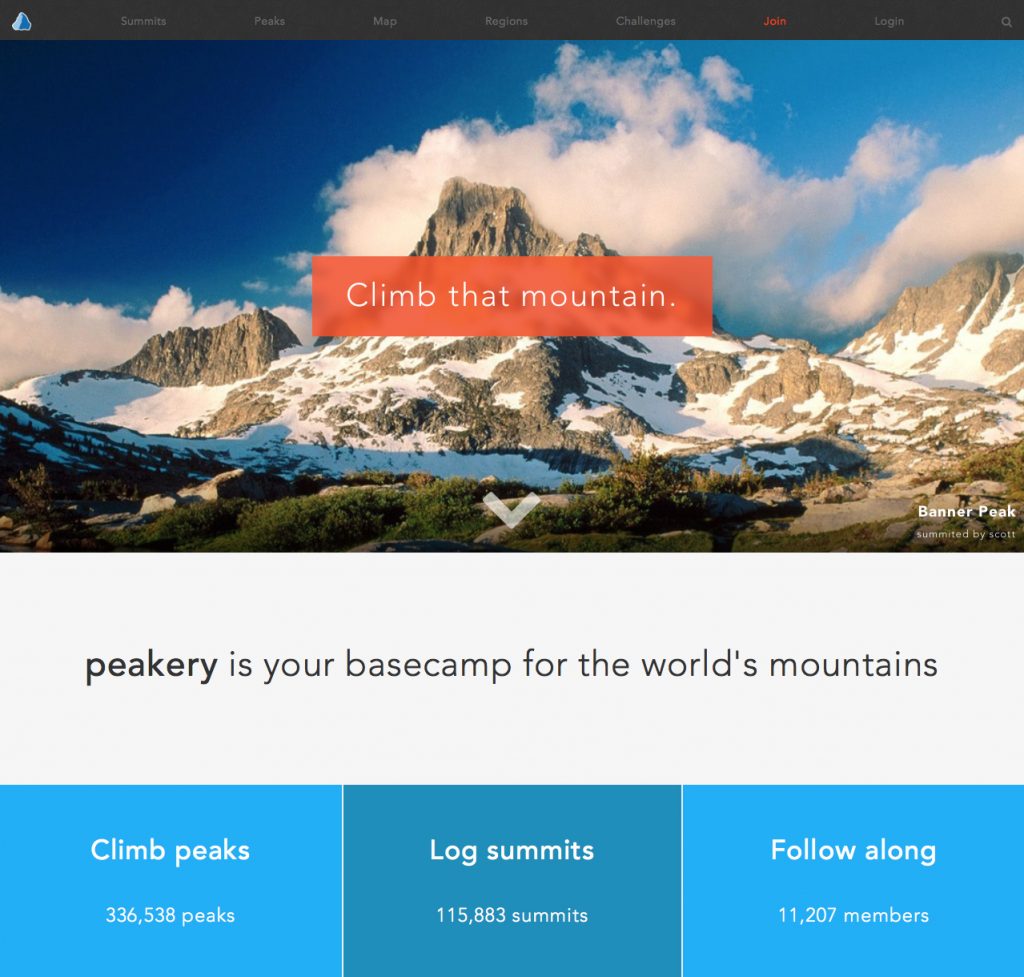 Way back in 2011 I posted about a new website called Peakery.com that aimed to become an online community for climbers to share their outdoor adventures, gain information about various mountains, and plan their expeditions to summits great and small. Since that time, the site has continued to grow, and now boasts more than 11,000 members, 336,000 peaks climbed, and 117,000 summit posts. But, as is common with websites that are more than six years old, the owners knew it was time for a fresh coat of paint. They got that recently in the form of a site redesign, which brought some much needed new features, including support for mobile devices.
In a blog post announcing the new Peakery, ten of the new features are shared with members of the community, with things like now having the ability to add GPS tracks of your climbs, sharing summit routes, and getting updates on climbing news from your specific region. The site also boasts improved summit logs with more information, as well as better pages for sharing photos. You can even set challenges for yourself, and then check them off as you complete them, while also earning virtual awards for your accomplishments along the way.
But, easily the most important update to the site is that it now features responsive design that makes it accessible on more devices. Site designers say that Peakery 2.0 now has three independent designs, one for computers, another for tablets, and a third for use on a phone. The site also allows you to upload photos directly from your mobile device, get turn-by-turn directions to the trailhead, and more.
If you've been a member of Peakery.com for awhile now, these updates will probably be very welcome indeed. If you're a member that hasn't dropped by the site for some time, perhaps this will lure you back. But most of all, if you're not already a member, go ahead and sign up. You'll find a lot to love on the website, as it is a great resource for climbers everywhere.
Latest posts by Kraig Becker
(see all)