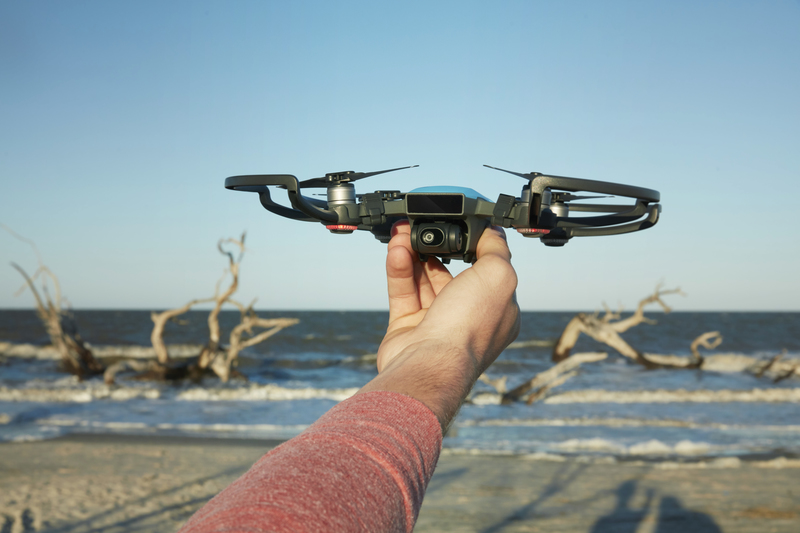 If you've been holding off on buying a drone until they were smaller, smarter, and more affordable, your time may have come. Yesterday, DJI took the wraps off of its latest creation, giving budding filmmakers a look at the Spark for the very first time. That drone is small enough to fit in the palm of your hand, yet delivers a lot of the features that you would expect from the leading drone maker.
Despite its diminutive size, the Spark is packed with all kinds of features. For instance, it has auto-tracking of its subjects, the ability to avoid obstacles completely on its own, and a variety of other autonomous features. It also comes with quick editing options, a "selfie" mode, and an onboard camera capable of capturing video at 1080p/30 resolutions.
But the best thing about the Spark is that it is tiny (weighs just .6 pounds) and easily transportable, plus it costs just $499, making it one of the most accessible products that DJI has ever produced. It can be flown using a smartphone or an optional controller, and can produce quick clips for easy sharing on social media too. Flight times are 16 minutes with speeds of up to 31 mph (49 km/h), with easy options for recharging the battery in the field.
The video below will give you a glimpse of this fantastic looking new tool. It begins shipping in mid-June with preorders available at DJI.com now.
Latest posts by Kraig Becker
(see all)