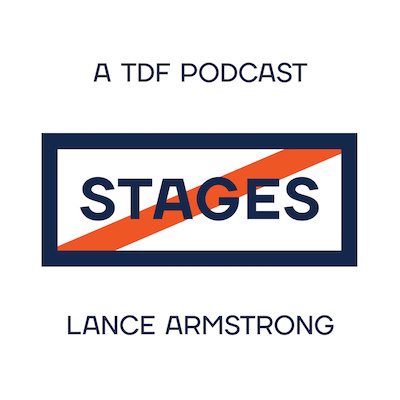 I've vowed to keep my Tour de France coverage to a minimum this year, and so far I've held to that choice despite having some controversial things to talk about. That said, I did want to share my thoughts on Lance Armstrong's new TdF-focused podcast with readers, as I think fans of the race will definitely enjoy it. 
For those who don't know, Armstrong is doing a daily podcast show called
Stages
for this year's Tour. The episodes are released a few hours after the end of each stage, and offer interesting commentary on the events that unfolded throughout the day. Lance, along with co-host JB Hager, discuss tactics, stage profiles, rider performance, and a lot more. For a Tour junkie like myself, it is really interesting stuff, mixed in with some insider info that you're probably not going to get anywhere else. 
Of course, anything involving Lance Armstrong is always controversial at this point and his mere presence on the show is probably enough to turn a lot of people off. But, I have been enjoying his candor and straight forward thoughts on the race thus far. On more than one occasion, the former pro rider has surprised me with just how forthright he is with his opinions and sharing his thoughts on what is taking place out on the roads of France. If you can put his personal history behind you, and can just take this podcast for what it is, I think you will enjoy it quite a bit. 
There is no doubt in my mind that fans of cycling will really enjoy the Stages show, but those wishing to learn more about the sport, and get a behind the scenes peek at Le Tour, will find it interesting too. Even as a long-time fan I'm learning new things and discovering more insight into what goes through the minds of the riders. Each episode is about 40 minutes in length, and so far I've found each of them fun and fascinating to listen to. 
If you want to give it a shot, find out more about
Stages
here
. 
Latest posts by Kraig Becker
(see all)