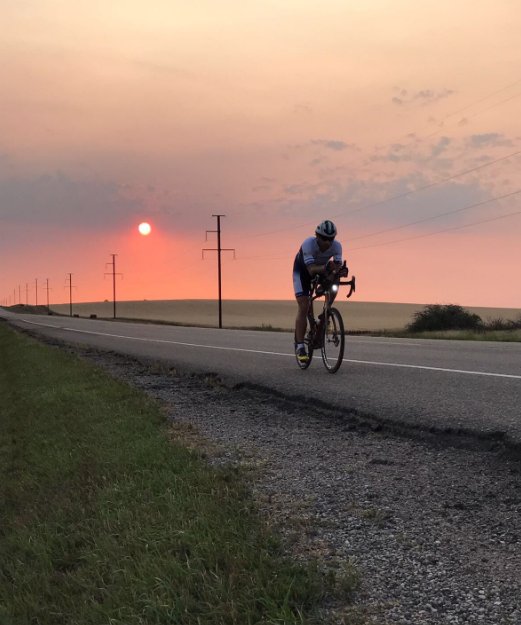 British endurance cyclist Mark Beaumont is about to set an impressive record. As I write this, he has embarked on the fourth, and final, stage of his attempt to circumnavigate the globe on bicycle in record time. In fact, Beaumont is about to equal the task of Jules Verne's famous characters Phileas Fogg and Passepartout as he goes round the world in under 80 days.
Beaumont started his journey back on July 2, setting out from Paris and riding across Europe and Asia, before ending the first stage of the expedition in Beijing. After that, he flew to Australia, crossing that continent, and adding New Zealand to his resume while he was in the neighborhood too. From there, it was on to the U.S. and Canada for a jaunt across North America, starting in Alaska and ending in Nova Scotia. Finally, he few back to Europe to ride across Portugal and Spain on his way back to Paris. He is on the road there now and is expected to reach the finish line on Monday, September 18, completing his circumnavigation of the planet in just 79 days. That crushes the old record of 123 days set by New Zealand cyclist Andrew Nicholson.
To accomplish this impressive feat, Beaumont has had to average 240 miles of riding each and every day for nearly three month. That meant 16 hours of riding no matter the conditions, day-in and day-out. Usually he would ride four hour sessions each day without taking a break. Then stop, refuel (he was burning 9000 calories/day too!), catch his breath, and relax a bit before retuning to the bike. With this simple and straight forward strategy, he was able to concentrate on taking each day one ride at a time, while he methodically knocked off all of the miles he needed.
To officially circumnavigate the globe he had to cover 18,000 miles (28,968 km). Coming into the end, he and his support team realized they would actually come up 8 miles (12.8 km) short, so they added a detour to the route to ensure that he'll ride the necessary distance. In the grand scheme of things, those few miles won't mean much, but Beaumont is making sure he does everything by the rules before he crosses the finish line in Paris in a few days time.
If you want to read more about this journey and follow Mark on the final few days of his ride, visit the artemisworldcycle.com. You'll find a lot of information there about the rider, his bike, and the route he took, plus daily journal entries and much more.
Latest posts by Kraig Becker
(see all)