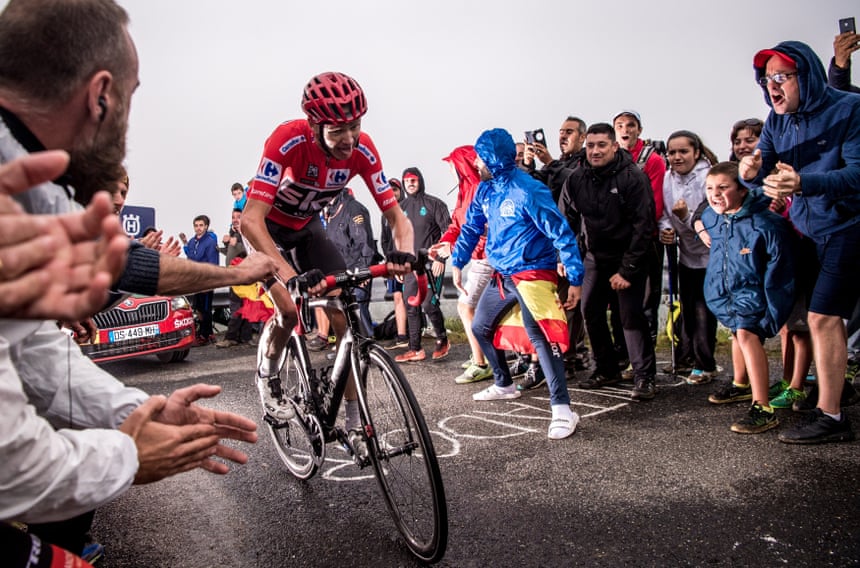 Four-time Tour de France champion Chris Froome has found himself at the center of controversy. The rider who many feel is boring to watch out on the road thanks to his systematic, focused, and no-risk approach to the sport, has suddenly become the subject of scrutiny after it was revealed last week that he tested positive for elevated amounts of a drug used to battle asthma while riding in – and winning – the Vuelta a Espana earlier this year.
To be clear, the drug is not a banned substance, and Froome does suffer from asthma. He even had an attack while riding in the Vuelta. But, the anti-doping rules state that riders can only have 1000 nanograms per milliliter of salbutamol in their bloodstream. Froome had more than double that, calling into question his performance. The drug is a bronchodilator that is commonly used to fight asthma, but could potentially allow athletes to improve their ability to breathe during aerobic exercise in an unnatural way.
For their part, Froome and Team Sky have denied any wrongdoing. The cyclist says he was only following doctors orders to increase his dosage to help battle the condition while competing in the race. But, the rules are quite clear on the subject and unless they can come up with compelling evidence to the contrary, he could face a 12 month ban from cycling, taking him out of next year's Tour. He'll also be stripped of his Vuelta win as well as a bronze medal from the time trial world championships from a few months back.

Questions about Froome's performance have dogged him since he first started winning the Tour five years ago. His methodical style and reluctance to attack on the course have made him divisive figure in the sport, with some loving him and others hating his approach to cycling. As his performance only continued to improve, while rivals cracked under the pressure, there has been some suspicion that perhaps doping was helping him ride so strongly. Until now however, he had never tested positive for any banned substances.
The last thing the sport of cycling needs right now is another doping controversy. It is still reeling from the Lance Armstrong revelations from a few years back, and despite claims that things have improved, their continues to be regular bans for positive tests. But most of those incidences have been with rank file riders, not the world's best cyclist. If Froome isn't cleared of these charges, a shadow will hang over his wins and the sport will take another step backwards in the eyes of many.
For now, we'll just have to wait to see what happens. But it seems a ban is likely. I'm not sure what kind of evidence Froome could produce to clear his name and regain faith from his detractors. It is starting to look like he will probably be on the sideline for much of 2018, which will blow the Grand Tours wide open to say the least.
Latest posts by Kraig Becker
(see all)