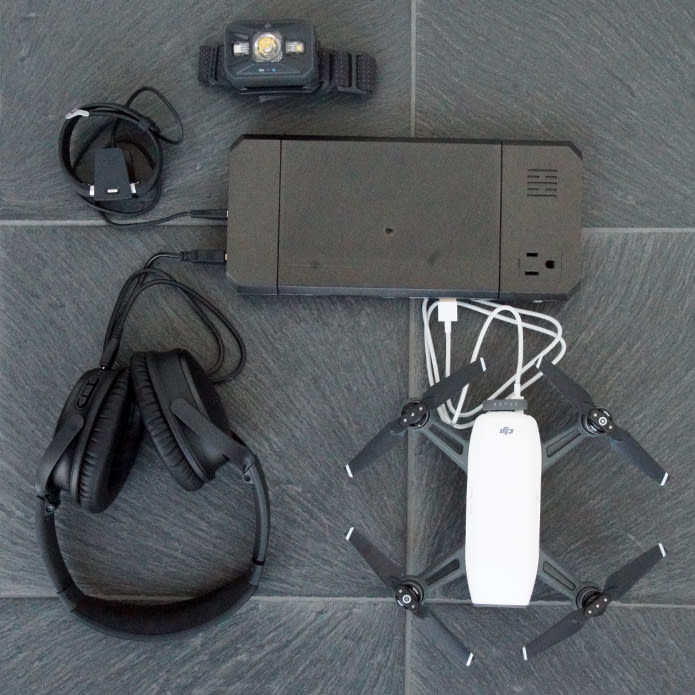 I've said it many times before and I'm likely to say it again. Keeping our electronic gadgets powered up on the go can be a major challenge when traveling or living off the grid in the backcountry. Thankfully, we continue to see some fantastic new devices that can help us overcome this challenge, with fantastic new chargers and portable generators getting revealed all of the time. The latest to cross my desk is the Synavolt, a personal power bank that delivers unique functionality that I haven't seen before.
As a charger, there Synavolt comes equipped with a 20,000 mAh battery, which is enough to power a smartphone as many at 10 times over. It's also enough juice to recharge things like tablets, cameras, drones, and even laptops too. Plus, the Synavolt comes with three built-in USB 3.0 ports, making it a handy device to have with you wherever you go.
But what really makes this charger stand out from the competition is its modular design. Both ends of the Synavolt have expansion slots on them that allow users to add specially developed modules that expand functionality further. For instance, I've been testing the power bank with an AC inverter and a light, both of which allow it to do much more than a normal USB charger. The AC inverter allows me to plug in my MacBook while traveling and the light – which puts out 350 lumens – comes in handy around a campsite, in the car, or even at home.
Those modules are just the beginning however. Other options include a Bluetooth speaker, extra USB ports, a Qi wireless charging pad, a 12 V car adapter, and an additional 4000 mAh mini power bank for when you need an extra boost of energy. These modules snap right into place in the expansion port, draw energy from the massive battery itself, and expand the features of the Synavolt dramatically. It is a clever idea that takes the concept of carrying a power pack with you, but gives it some added functionality that you might have to carry other devices to normally have.
The concept behind the Synavolt is great and I love the added features that the modules bring to the table. The power bank is a bit on the larger side with those modules in place however, which may be a drawback for some. Without the modules, the device isn't especially big, and is about on par with most large-capacity USB battery packs. The modules do add weight and bulk though, although again if you were going to carry a large lantern or Bluetooth speaker with you anyway, this device actually ends up saving you some weight and space. Its modular design also offers impressive versatility in the field too.
At the moment, Synavolt isn't a product that you can just rush out and buy. It has launched on Indiegogo however, where the designers are looking to pull in $30,000 in crowdfunding to make it a reality. As I write this, they are about a quarter of the way toward that goal. If successful, they'll begin shipping in April of 2018 at an MSRP of about $200 for the base unit. Early-bird supporters can preorder one now for half that however, and can get deals on various modules too.
Check it out here.

Latest posts by Kraig Becker
(see all)