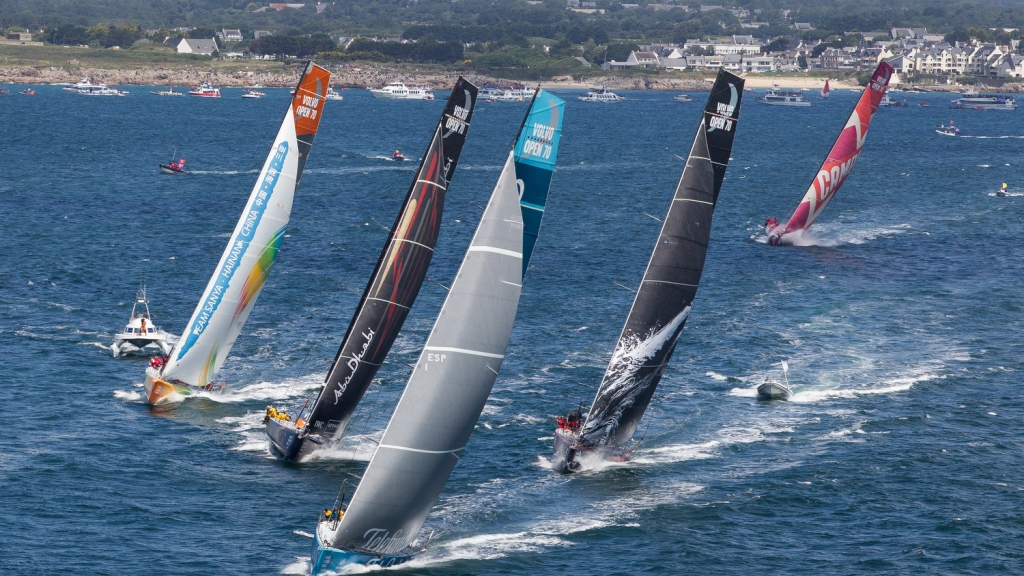 We've been following the 2017-18 edition of the Volvo Ocean Race closely since it got underway this past October and watched with particular interest as the race took to the Southern Ocean for the third leg, which ran for 6500 nautical miles (7480 miles/12,038 km) between Cape Town and Melbourne. Now, the fourth leg of the race is underway, and it promises to be a major challenge as well.
The third leg of the race was won by Team Mapfre, who were the first to arrive in Melbourne back on December 24. Second place went to Dongfeng Race Team, who has been edged out in the last two legs, narrowly finishing behind the leaders. These two are now expected to battle for the lead once again as the race turns north away from Australia.
The fourth leg of this year's VOR runs from Melbourne to Hong Kong, marking the first time that the race has visited that city. This stage covers 5600 nautical miles (6444 miles/10,371 km) and while it won't be quite as difficult as the long chase across the Southern Ocean, it will still test the stamina and skill of the teams aboard these round-the-world racing vessels. This time out, they'll have to navigate around a number of islands that sit in their path and they'll have to look for a route that safely passes through potential storms and other fast changing weather conditions.
Just a day into the restart of the race and the teams are already taking very different tactics as they make their way north. Some of the ships are staying closer to the Australian coastline, while others are heading further out to see. Which tactic proves the smartest has yet to be seen as it is early into the stage and the crews aren't expected into Hong Kong until sometime around the middle of the month.
All told, there will be 11 total stages in this edition of the Volvo Ocean Race, which is scheduled to end at The Hague next June. Other stages will take the ships to Auckland, New Zealand; Itajaí, Brazil, and Newport, Connecticut in the U.S. There is more racing to come in the Southern Ocean as well, with the seventh stage requiring the teams to race round Cape Horn in what promises to be an epic showdown.
Until then, the teams will bounce around the Indian and Pacific Oceans for a bit, providing plenty of drama in the weeks ahead. You can follow all the action at volvooceanrace.com.
Latest posts by Kraig Becker
(see all)