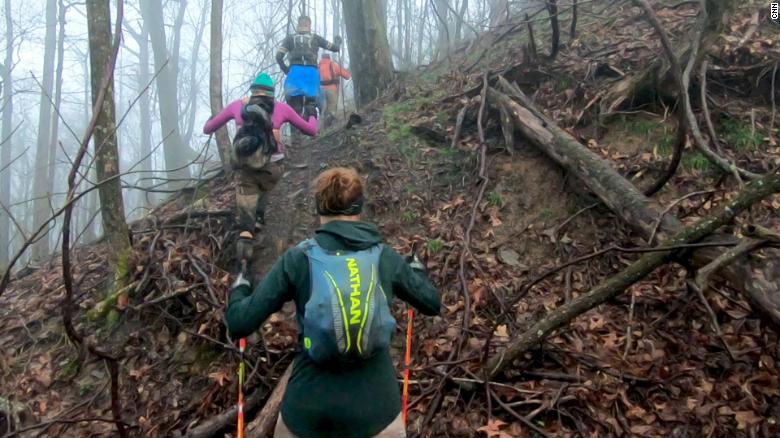 It's fairly rare for the endurance sports that we enjoy to get mainstream coverage on a major news outlet. It's even rarer for said outlet to actually get the coverage right! But such is the case with a recent article from CNN that takes a look at the history and background behind the Barkley Marathons, arguably the toughest running event on the planet.
The article talks about how Barkley Marathons creator and organizer Gary Cantrell learned that when James Earl Ray – the man who assassinated Martin Luther King, Jr. – escaped from a prison in east Tennessee, he went on the lamb for 55 hours, but during that time only managed to cover 8 miles (13 km). Fascinated with that story, Cantrell – who is more commonly known as "Laz" in the ultrarunning world – thought "I could at least make it 100 miles."
From there, the Barkley Marathons came about as he created a course that has now become legendary  for its difficulty. So much so, that only 15 people have actually finished in the 30+ years the race has been in existence. Those racers are tasked with covering 100+ miles (160 km) in under 60 hours, through some of the most thickly wooded hills and mountains in Tennessee, with much of the route taking place in the shadow of the Brushy Mountain State Penitentiary, which is where Ray escaped and went on the run.
CNN"s article and accompanying video do a very good job of setting the scene for what the Barkley Marathons are all about and what it is like to compete in them. It capture's Laz's trademark quirky style and sense of humor, and conveys the sense of how challenging the ultra-distance event truly is, without being overly hyperbolic about it. The author of the story speaks to past runners who have taken part in the race and speaks to Laz himself to get a sense of how and why he created this crazy challenge. In other words, it is a lengthy, but very well done, story on an event that remains well off the radar for the average CNN viewer and reader.
It's always nice to see endurance events like the Barkley Marathons get good coverage. You can check out the entire story here. After you're done, you can decide if you want to apply for entry into next year's race. Chances are, you won't want to have anything to do with it.
Latest posts by Kraig Becker
(see all)