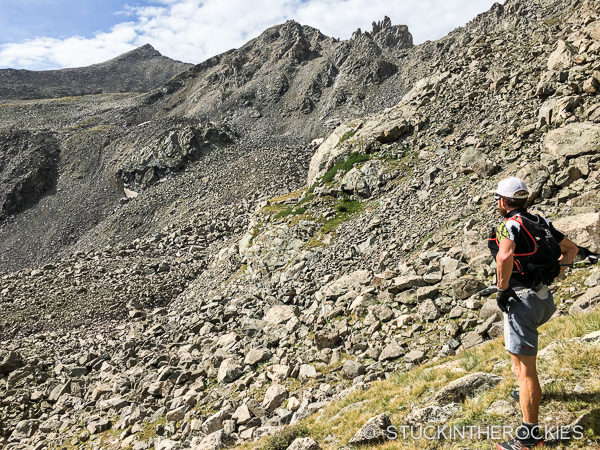 The Nolan's 14 challenge in the Sawatch Range of Colorado is one of the toughest in all endurance sports. It tasks ultrarunners with covering 100 miles in just 60 hours, bagging 14 summits of 14,000-foot (4267 meters) peaks with a total vertical gain of more than 90,000 feet (27,432 meters). Anyone attempting the feat can choose any route between the 14 mountains that they choose, but they have to get them all within the designated time period. It is so tough that very few people have actually done, with only about 15% of those who try finding success. But on June 29, not just one, but two runners completed the Nolan's 14, with both achieving records in the process.
According to Gear Junkie, Alex Nichols and Joe Grant ––both of Colorado–– managed to finish Nolan's 14, with Nichols finishing in 46 hours, 41 minutes, while Grant was able to do it in 49 hours, 38 minutes. The fact that the two men both managed to finish the incredibly difficult challenge is news alone, but both doing so in the "fastest known time" is also intriguing.
So just how did Nichols and Grant achieve records? One did it with a support crew, while the other did it unsupported. Nichols set a new record for a runner using support, besting the previous mark held by Iker Karrera by about an hour. Meanwhile, Grant buried the old mark by more than four hours.
According to GJ, Grant started about 12 hours before Nichols, but the second runner got wind of the new unsupported record while out on the trail. He told Gear Junkie, "I was able to get an update once [Grant] had finished and set the unsupported record. When I heard that, it really motivated me to keep pushing when I was feeling terrible."
The duo approached the summits of the 14 peaks from different directions and only saw each other out on the course one time. Still, they now share a kinship both on the trail and in the record books. Congrats to both of them.
Latest posts by Kraig Becker
(see all)