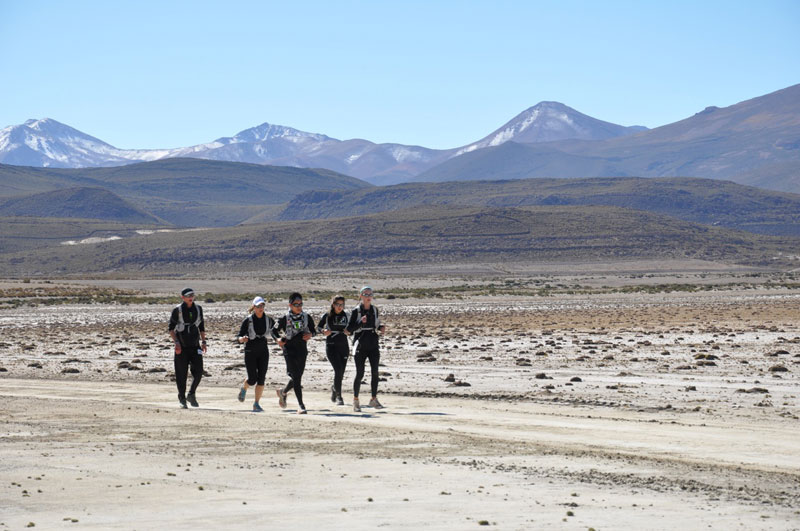 Over the past week or so, I've written a couple of times about the latest adventure from the impossible2Possible crew, during which a group of youth ambassadors were traveling on foot across the
Salar de Uyuni in Bolivia, a massive expanse of salt flats that are remote and beautiful. The journey was dubbed Expedition Bolivia, and was undertaken as part of i2P's educational outreach program, during whih the organization provides lesson plans to participating schools and reaches out to students while in the field via satellite technology.
The original plan was for the six youth ambassadors to cover approximately 250 km (155 miles) through the Salar, but due to flooding there, the route had to be changed at the last minute. The new route took the group higher into the mountains, which resulted in a shorter distance run, but at a higher altitude than had been anticipated. In all, the team covered approximately 201 km (124 miles), while reaching an altitude of about 15,000 ft, over the course of a single week in the field. 
This expedition was also one of the first from i2P that allowed the team to conduct experiments while actually on the go. One of the most important of those was collecting data on the way that our bodies adapt to altitude. Tests were conducted throughout the expedition on not only the young runners, but also the support crew, the guides, and so on, and what they found was that the body adapts surprisingly quickly while living at higher elevations, with performance improving even after just a few days living in the higher environment. The tests did show that there was a significant difference in performance from those that lived at altitude vs. those that were new to those heights as well however, which shouldn't come as much of a surprise either. 
For more information about the expedition, including footage of the youth ambassadors reaching their finish line, check out the video below. 
Latest posts by Kraig Becker
(see all)