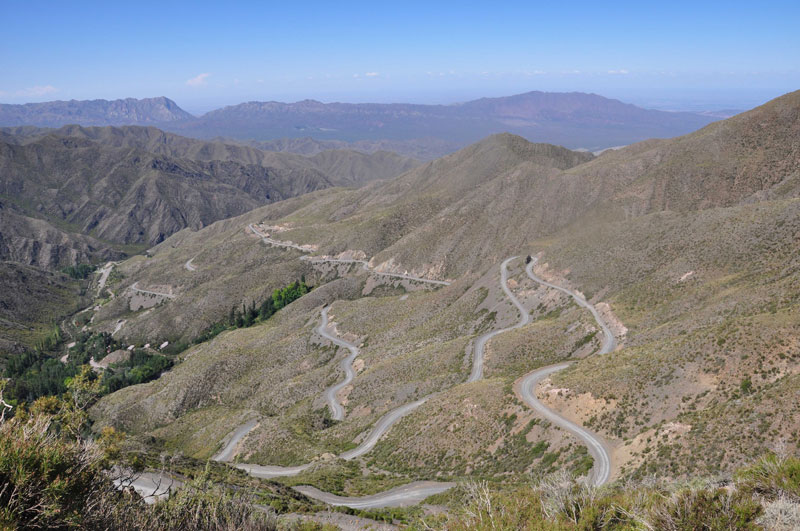 As I mentioned last week, Ray Zahab, Kevin Vallely, and the rest of the impossible2Possible team have started their Expreso De Los Andes expedition. Over the next few weeks, they will be running west to east across the South American continent, covering more than 1700km (1056 miles), while also inspiring students and educators back home to adopt a more healthy and active lifestyle.
When last we checked in with Ray and Kevin, they had dipped their toes into the Pacific Ocean and were just getting underway. The plan was to ease into the run with a few days of shorter distances to get things started. In this case, "shorter distance" means about 45km (28 miles), which would eventually climb up to 70km (43.4 miles) per day once they felt acclimated. That didn't take very long however, as the runners have already started hitting those marks, and yesterday alone Ray ran more than 100km (62 miles).
The team has also now crossed the border between Chile and Argentina and are firmly into the Andes Mountains, which will of course be their biggest challenge. When they first got underway, the heat of the austral summer was taking its toll, but now that they are hitting the higher altitudes of the journey, cooler weather has set in. Those cooler temps bring a bit of relief of course, but now the team is dealing with thin air at altitude and long, steep climbs up the mountains.
To get a sense of what the conditions are like, check out the video below. It was shot a few days back when the team covered approximately 65km in a single day, of which 35km was climbing. The views are spectacular of course, but when you're running at altitude, I'm not sure you feel much like taking it all in. Still, it looks like they're having a great time on this adventure.
Expreso de los Andes Day 7 – 65km from GOi2P on Vimeo.
Latest posts by Kraig Becker
(see all)