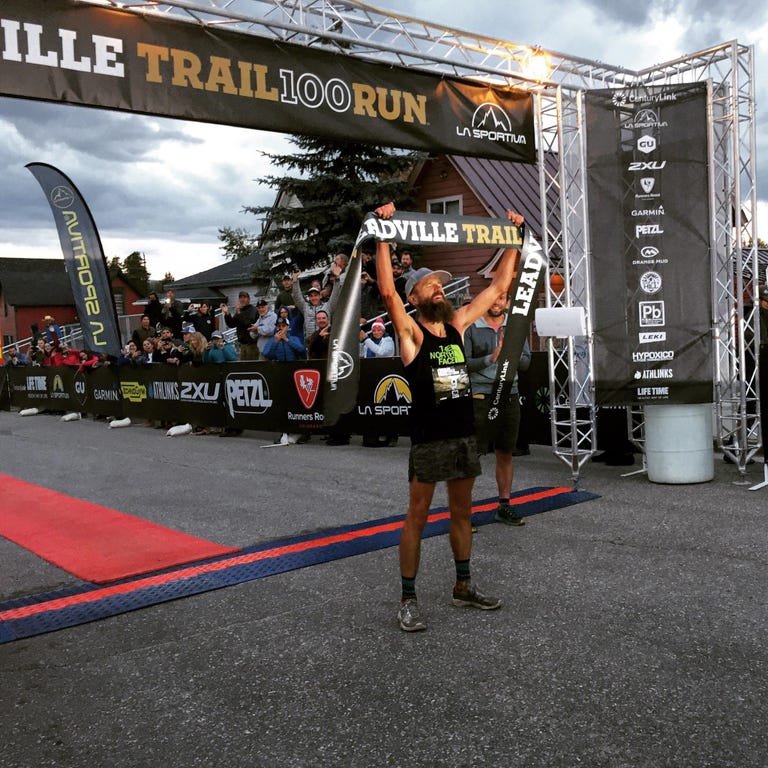 This past weekend the Leadville Trail 100 took place in Leadville, Colorado, drawing top ultrarunners from across the globe. As usual, the race offered plenty of challenges, with the athletes dealing with thin air, lots of elevation gain, and a remote and rugged trail that has been known to punish the uninitiated. As usual, there was plenty of drama and inspiration on display.
The overall winner of the race was Rob Krar, who also claimed victory back in 2014. This time out, Krar finished the 100 mile (160 km) course in a time of 15 hours, 51 minutes, 57 seconds, finishing a full hour ahead of second place runner Ryan Kaiser. The event capped a busy week for Krar, who also finished 14th in the Leadville Trail 100 MTB mountain bike race the previous weekend. 
In the women's division, Katie Arnold took first place and finishing 11th overall. She ran the route in 19 hours, 53 minutes, 40 seconds, which was well ahead of Addie Bracy, who came in second with a time of 21 hours, 17 minutes, 12 seconds. The two ladies battled it out neck-and-neck over the middle course of the race, but as the finish line grew closer Arnold was able to pull away. 
Dubbed the "Race Across the Sky," Leadville isn't just about the extremely long distance. The course provides plenty of elevation to contend with, with runners spending the entire time between 9200 (2804 meters) and 12, 600 feet (3840 meters). All told, competitors must contend with more than 15,600 feet (4800 meters) on the out and back course, which is widely regarded as one of the most difficult routes in the world. 
Congrats to Rob and Katie for winning this year's race and to everyone who finished. It takes a lot of strength, will power, and endurance to run at Leadville and I have made respect for any athlete who takes on the challenge. 
Latest posts by Kraig Becker
(see all)