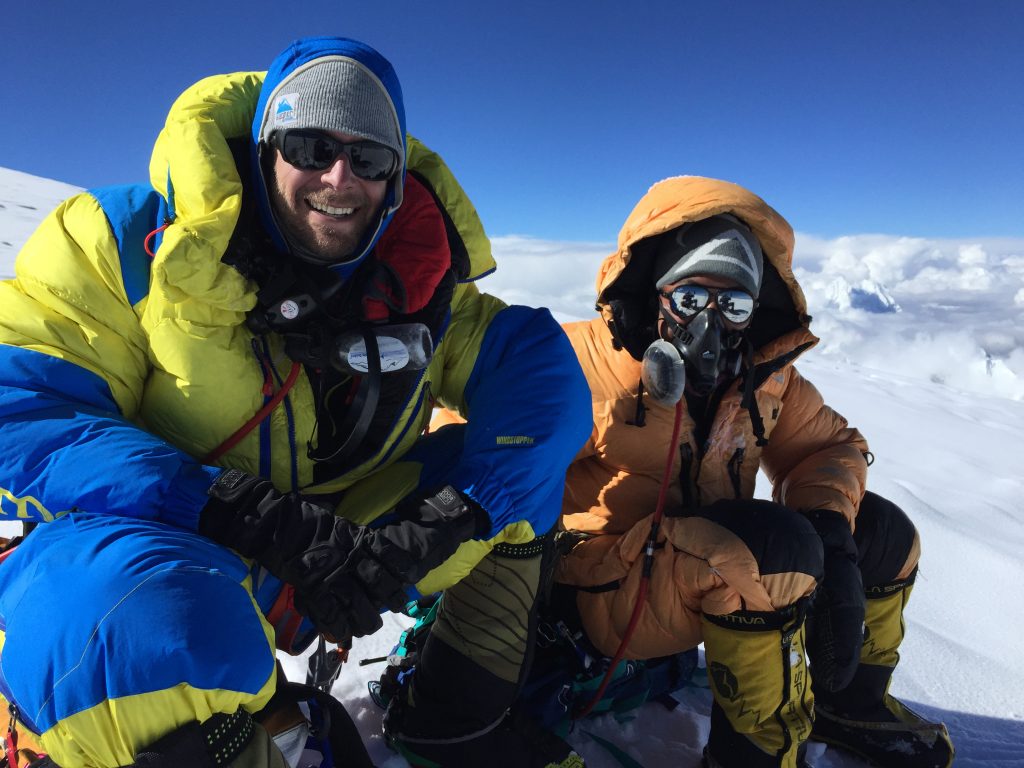 Yesterday we had word that the first summits of the fall climbing season in Nepal had occurred on Manaslu, but we also knew that it wouldn't take long before more would follow. It seems that prediction was accurate, as several other climbers topped out today in what is expected to be a continuous wave over the next few days.
The Himalayan Times is reporting that 12 climbers summited Manaslu today amidst a good weather window that is expected to continue into the weekend. These climbers were all members of the Seven Summit Treks team, including six foreign clients and six Sherpa guides. The group that touched the top include Claudia Cristina Elizabeth Bento, Pedro Augusto Hauck Da Silva and Bernardo Pereira Mascarenhas Da Fonseca from Brazil, Spanish climber Ramon Romero Gallego, Dolores Hesham Abdelminem Al Shelleh from Jordan and Wimjan Peeters from Belgium. They were joined on the summit by Karma Sherpa, Chhangba Sherpa, Tashi Sherpa, Dawa Sange Sherpa, Dawa Dorchi Sherpa and Ming Dorchi Sherpa.
Just below the summit of the 8163-meter (26,781 ft) peak the other teams are now lining up to have their crack at the top. With nearly 200 foreign climber holding permits, along with another 200 permits for Sherpas, the next few days could be quite busy. Most of the other squads have completed their acclimatization rotations and are now in the various lower camps but making their way up. By the weekend, the bulk of the teams are expected to have wrapped up their operations, with most starting the the journey back to Kathmandu.
Manaslu isn't the only mountain where the teams are on the move. As reported yesterday, the rope fixing to the summit of Cho Oyu has been completed as well, and several teams are reporting success on that mountain too. Mountain Madness has announced via Twitter that their team has topped out on the sixth highest peak in the world, as did the Climbing the Seven Summits squad. The weather there is also reportedly quite good with a window that should stay open for several days too.
It shouldn't take long for more summits on Cho Oyu either. As reported yesterday, several teams, including the Adventure Consultants, are now on the move and heading up the mountain. Others, such as Alpenglow and IMG, are expected to set off today or tomorrow, which could make the route a bit busy and crowded heading into the weekend.
Finally, things are going slow over on Dhaulagiri where the weather hasn't been quite as good as elsewhere. The teams there are finding it difficult to complete their acclimatization and have been stuck in Base Camp for much of the season so far. Hopefully things will improve soon and climbers can start making their way upwards.
More to come soon.
Latest posts by Kraig Becker
(see all)