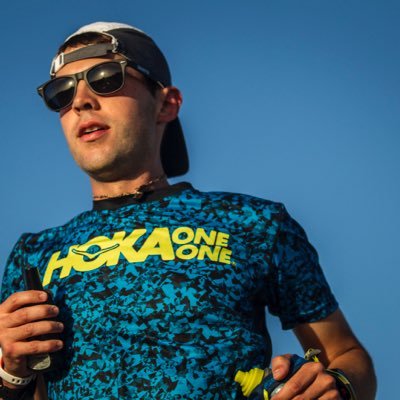 Ultrarunners are certainly a different breed. They love the challenge of covering long distances completely under their own power and they don't mind being entirely alone for long periods of time. That often leads to not only some impressive ultra-length races and events, but some truly amazing and record-setting expeditions too. Take endurance athlete Pete Kostelnick for example. A couple of years back, he set a new record for running from San Francisco to New York City, completing his run across America in a little more than 42 days, covering 3067 miles (4935 km) in the process. Now, he's in the midst of another long distance challenge, this time going from Alaska to Florida.
Pete set out on his journey back on August 1, departing from Kenai in Alaska. The plan is to cover approximately 5000 miles (8046 km) before reaching his ending point in Key West, Florida. As I write this, he is already through the majority of the trip, entering the state of Georgia and heading south towards his ultimate destination. He still has a little ways to go yet, but will probably wrap things up in another couple of weeks.
In an interview with Men's Journal, Kostelnick says that the inspiration for this trip came from a family vacation to Alaska when he was a kid. A year or so back, he remembered that vacation fondly, but also hatched the idea of running across the U.S. –– and a large portion of Canada –– from a different perspective. The route began in Kenai of course, then followed the Alaska Highway south, turning across Canada, then reentering the U.S. in North Dakota. From there, he went through Minnesota, Iowa (his and my home state!), Illinois, Kentucky, Tennessee, and now Georgia.
The long-distance runner says he planned the trip using Google Maps, using the tech-tool to find walking routes and adjusting his path in order to find towns that he could stay in each night. He's making the run completely self supported, so having access to food, water, and other supplies along the way has been crucial. Kostelnick says his goal is to finish the entire journey in under 100 days, which means he's had to average about 53 miles (85 km) each and ever day of the trip. So far, he's right on pace to do just that.
In the MJ article Kostelnick says that his 2016 crossing of the U.S. was focused on speed and capturing a record. This time out, he's doing it more for the journey and enjoying his surroundings along the way. While he definitely has that 100-day deadline on his mind, he is taking time to appreciate the places he is passing through while en route. He is frequently joined by other runners along the way as well, which helps to pass the time, provide some pacing, and keep him occupied.
If he stays on pace, the ultrarunner expects to reach Key West sometime in early November. He's carrying a vial of Pacific Ocean water that he picked up with him in Alaska, and he'll take it with him to the Atlantic in Florida where he'll empty the contents. That will be how he finishes this epic journey.
You can follow Pete's progress on his website, Instagram, and Facebook page.
Latest posts by Kraig Becker
(see all)