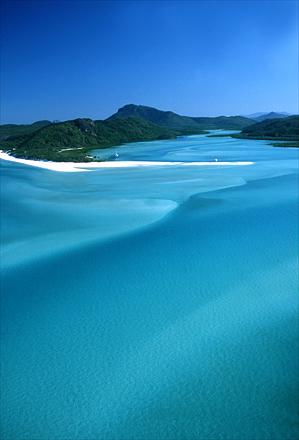 So, having been back from the Amazon a nearly unbearable six weeks (yeah! I know!) I simply have to head out on another adventure. I'm off to Australia this time, where I'll be exploring the Great Barrier Reef, hiking a rainforest (Yes, another one!), and taking in the local culture and activities in Queensland.
All kidding aside, I've been lucky enough to be asked to join a press tour heading Down Under for a week and a half, and I'm excited to visit another place I've never been. Internet access will be spotty for most of the trip, so I likely won't be updating much until after I return on June 5th. At that time, I'll resume regular postings and fill you in on more details on the trip as well.
Before I go, I want to thank V Australia for hooking me, and my fellow travelers, up with our airline tickets and Backpacking Queensland for showing us, what I'm sure will be, a great time while we're visiting. I'd also like to thank Julie over at Jam PR for hooking me up with some great gear to test out on the trip. When I get back, I'll be writing some reviews on new footwear from Keen as well as some other stuff from Outdoor Research. And finally, a big thanks to Cortney from REI for sending me a cool Traverse backpack to test out as well. I can already tell that it's going to fit my needs nicely, and I'll post some thoughts on it when I return as well.
Chat with you soon!
Latest posts by Kraig Becker
(see all)