Father's Day is just a few days away, and if you're still looking for the perfect gift for your dad, here are a few suggestions. Alternatively, if you happen to be a dad, drop a few hints to let the family know what you really want them to get you.
Osprey Aether 70 Backpack
It's no secret that Osprey makes great packs. I have a couple of them, and they're all comfortable, rugged, and well designed. The Aether 70 continues that legacy as a large pack that is perfect for multiday hikes on the trail or for an overseas excursion that will be more adventure and less luxury. The pack is hydration compatible of course, but also comes with a detachable top pocket that can be used as a lumbar pack, and the integrated suspension system helps to keep you cool and dry while on the tail. (MSRP: $259) (For my full review of this pack, click here)
Fueltank Duo from CallPod
These days when we travel, we always take a number of gadgets with us, including cellphones, digital cameras, and mp3 players. All of those toys need to stay charged, and sometimes a wall socket is not readily available. That's where the Fueltank Duo from CallPod comes in handy. The Duo packs more than eight times the power of a normal device device, allowing it to recharge your phone multiple times while you're on the go. Better yet, the Fueltank Duo lives up to its name by being able to charge two devices at once. The device comes with three cables, including one each for mini-USB, micro-USB, and an iPod/iPhone. It also comes with it's own carrying case, and is quite small, so it's easy to pack away. Better yet, the Fueltank Duo even works with the iPad, which is no small feat considering the amount of power it takes to charge that device. (MSRP: $69.95)
Tech 4o Accelerator Watch
The Tech 4o Accelerator watch is a cool piece of technology guaranteed to help dad's workouts. This timepiece has a built in accelerometer that keeps track of speed, distance covered, calories burned, and time working out, all with out the need of any kind of external pods or other devices. It can even distinguish between running and walking, and it is customized for each specific runner, allowing it to be even more accurate. Look for a full review on the Accelerator soon, but just know that it is a great gift for the active runner and hiker in your family. (MSRP: $69.95)
SteriPEN Adventurer
The SteriPEN Adventurer is another one of those devices you don't know you need until you actually have one, and use it. The Adventurer uses ultraviolet light to purify water, without the need for iodine tablet or anything else that you drop in the water. Simply fill your water bottle with water, turn on the SteriPEN, and begin stirring the water. 48 seconds later, it's all ready to drink. No long waiting periods before the water is ready and no bad after taste. And like all of the devices from SteriPEN, the Adventurer kills 99.99% of all the bad stuff in the water, so you can drink away with little fear of any problems. I recently took my SteriPEN to Nepal, and it was a great addition to my pack. I suffered no GI issues while I was there, while others in my trekking group were battling all kinds of stomach problems. I definitely recommend this one. (MSRP: $99.95)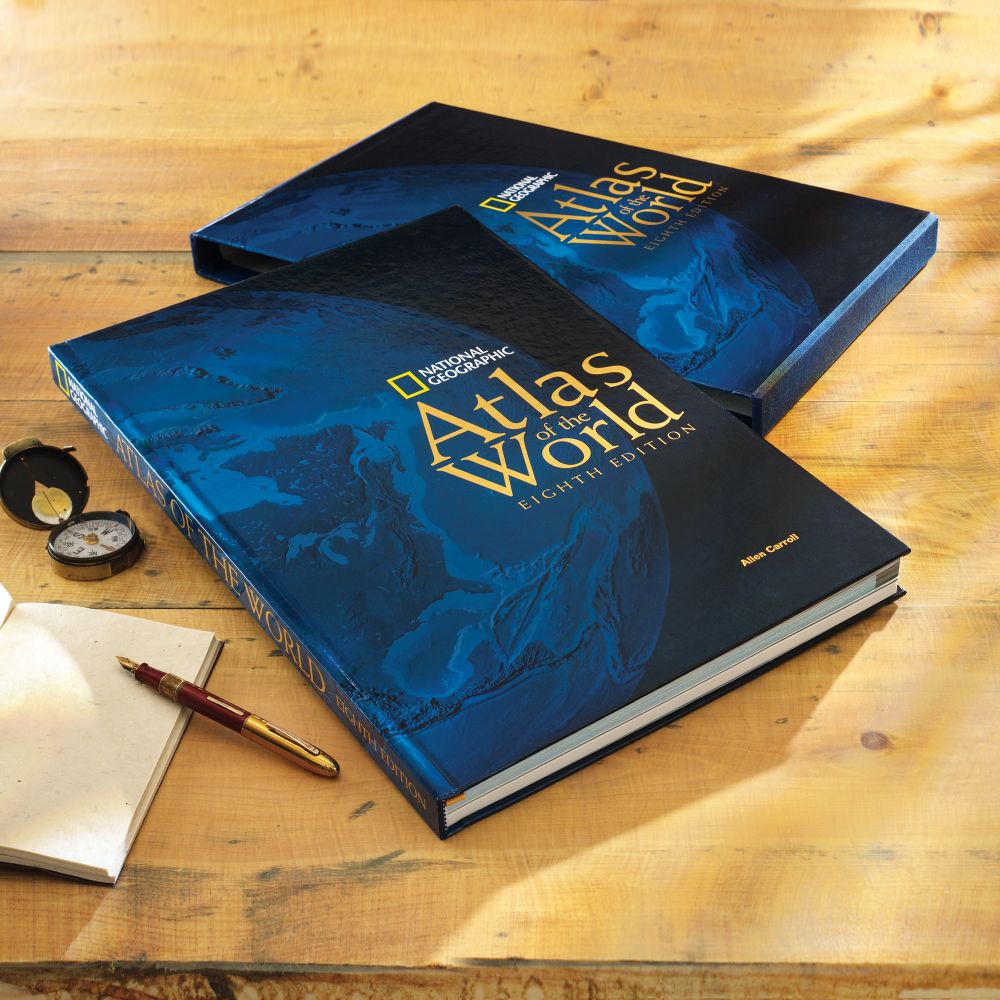 World Atlas from National Geographic
Want to give Dad the world? Then National Geographic is here to help. The 8th Edition World Atlas ($129.95) is a perfect way to explore the Earth from a comfy chair, and there are even editions available for the iPhone ($1.99) and iPad ($1.99). Of course, , National Geographic Magazine is always a great choice as well and it can be had for just $15 in both the print version and the electronic version, which also looks great on the iPad.
Custom Travel from Kensington Tours
This one is truly for the dad who has everything. If you're completely stumped on what to get dad this year, then let Kensington Tours' Vacation Valet come to the rescue. The adventure travel company is considered one of the best in the world, and they specialize in creating custom itineraries guaranteed to please even the most ardent adventurers. For example, some of the many options they can offer include going on safari in Kenya, by motorcycle or traveling to Chile to go fly fishing. Other adventures include shark diving in Australia, tiger trekking in India, and perhaps most intriguing of all, hunting with pygmies in the Congo. What ever kind of travel experience you, or your father, is looking for, Kensington is likely able to deliver. Costs vary of course, ranging from $200 – $2000 per day, depending on the options you choose. This is the ultimate gift for dad. The gift of adventure.
Happy father's day everyone!
Latest posts by Kraig Becker
(see all)