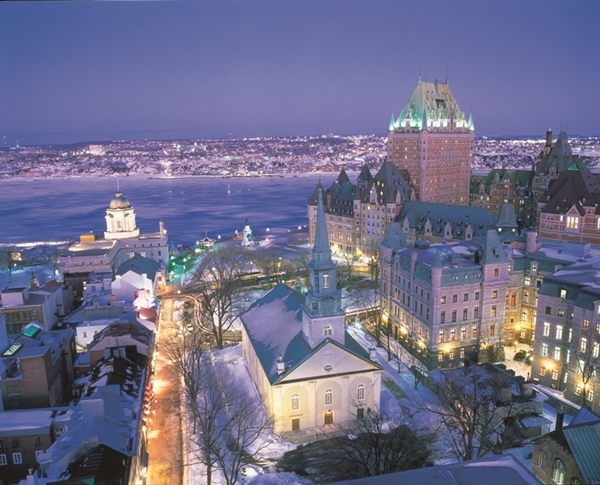 I wanted to share a quick updated with Adventure Blog readers for what is to come this week. Tomorrow I leave for Quebec, Canada for a few days of winter fun. My adventure up north will include some dogsledding and snowshoeing, while exploring some of the great outdoor environments that Quebec has to offer. To say I am excited about the trip would be an understatement. 
I'm told that we'll have Internet access at various times while traveling, so if possible I will share some of my experiences as they are happening. It should be an incredibly fun excursion filled with lots of interesting activities and destinations, and I hope to provide some insights into what it is like there during the winter. 
As for the weather, the forecast says it is going to be cold. Like -15ºF/-26ºC cold. The region has also had in excess of 5 meters (16 feet) of snowfall so far this winter. That means it should be well suited for the activities that we have planned. It also means that I should get plenty of chances to test some gear while I'm there, so look for a slew of reviews to follow my return. 
I hope everyone has a great week filled with some adventures of their own. I'll be back before you know it, and sharing stories, news, and info. 
Latest posts by Kraig Becker
(see all)