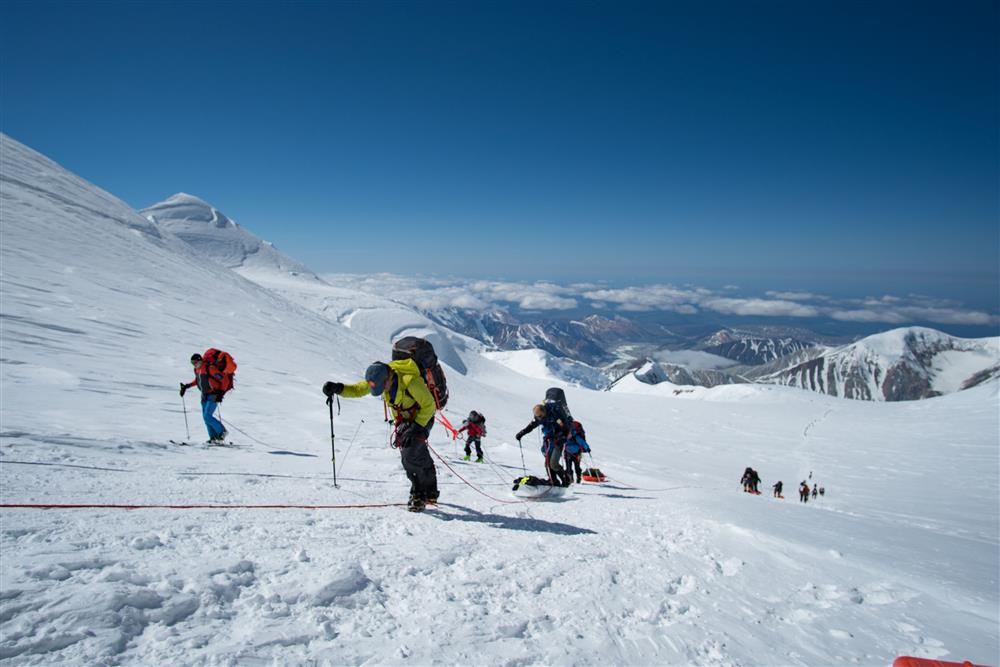 Famed British explorer Sir Ranulph Fiennes is about to embark on yet another mission. This time the many who has been called "the greatest living explorer" hopes to become the first person to cross both polar ice caps and climb the Seven Summits. And thanks to his already long history of undertaking major expeditions, he is already well on his way to accomplishing this goal.
Thanks to previous adventures, Fiennes has already skied across both the Arctic and Antarctic. He has also climbed Everest, Kilimanjaro, and Mt. Elbrus as well. That leaves him with Carstensz Pyramid in New Guinea (Australasia), Mount Vinson in Antarctica, Aconcagua in Argentina (South America), and Denali in North America to complete the tallest peaks on each of the seven continents. He hopes to wrap up each of those mountains within the next year, giving him the distinction of being the only person to accomplish all of these feats.
The 72-year old explorer is undertaking this mission as part of the Global Reach Challenge, an endeavor he has undertaken in an attempt to raise funds for Marie Curie, a nonprofit dedicated to assisting those living with a terminal illness as well as their families. To date, Fiennes' efforts have raised more than £300,000 ($393,000).
First up on the hit list will be Carstensz Pyramid, with that expedition getting underway soon. He'll have to wait until December of this year to attempt Mt. Vinson however, as the austral winter will prevent that climb from happening any sooner. As the highest mountain outside of the Himalaya, Aconcagua will pose a serious challenge, but the ultimate test will likely come on Denali sometime early next summer. Considering Fiennes has already successfully climbed Everest, he shouldn't find Denali to be particularly daunting, but the combination of unpredictable weather and unique technical hurdles still makes it a difficult proposition.
Reaching the North and South Pole and also climbing the Seven Summits is often referred to as the Adventure Grand Slam or Explorer's Grand Slam. Obviously, this has been done by a number of people in the past, but no one has skied across the entire Arctic and Antarctic, via the North and South Poles, before. That will give the British adventurer a leg up on the competition, and set his achievement apart from most others. It should be interesting to follow along with his journey and watch his progress unfold.
Good luck Ran!
Latest posts by Kraig Becker
(see all)