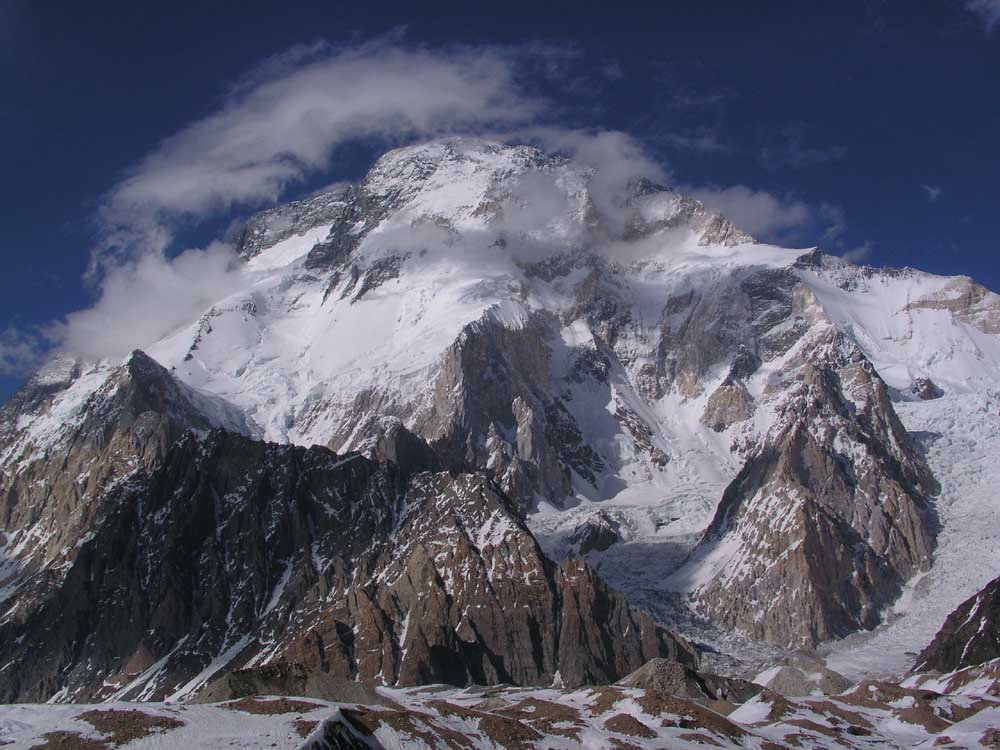 Sad news once again today from the Karkorum, as we begin another week with a tragedy in the mountains. ExWeb is reporting that Italian climber Cristina Castagna has perished on Broad Peak, after falling on her descent from Camp 4 following a summit bid. It is unclear if she had successfully topped out before her fall, and as of right now, there is no word on any successful summits on the mountain.
The news of Christina's death comes just one week after the news that Kroean climber Go Mi-Sun was lost on Nanga Parbat. Christina's climbing partner, Giampaolo Casarotto, says that she was walking about ten meters in front of him when she slipped and fell into a crevasse. By the time he could scramble to her assistance, she was already gone, and there was nothing more he could for her. The 31-year old Italian woman, nicknamed "El Grio" or the Cricket, already had Shisha Pangma, GII, Dhaulagiri, and Makalu on her resume, with plans to knock off Broad Peak and then make a run at Gasherbrum I this year.
While there have been no confirmed summits as of yet on BP, and the rumors are most teams turned back due to high winds, the Field Touring Alpine Team released an audio dispatch on Saturday that confirms they had no summits and were returning to BC. One of their climbers, Paul Rowntree, did reach the point known as Rocky Summit however, which sits at 8013m (26,289 feet).
On Gasherbrum I, the Altitude Junkies are sitting in BC, looking up at a cloudless sky and what appears to be great weather, but all the reports indicate that there are high winds on the summit, and will be for the next few days. After that a weather window is expected to open that should allow access to the top of the mountain, something that Veikka and Kazuya are counting on as well.
Finally, Don Bowie has posted the second and third parts of his report on the team's summit bid on G3. Not only did the climb get a bit hairy, and then stall out due to extremely poor weather, the descent back to base camp became quite an ordeal as well. Very good read with a glimpse of what it's like on the mountain at the moment.
Latest posts by Kraig Becker
(see all)