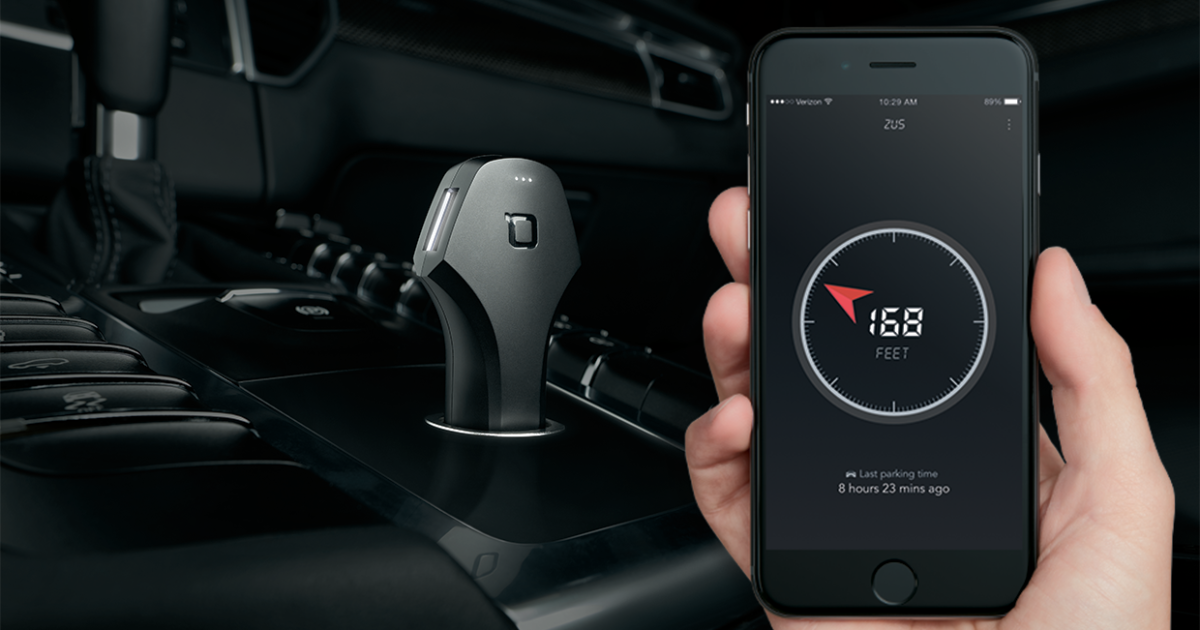 Planning a spring or summer road trip? Whether you're traveling to visit friend or family, or making a major overland expedition to remote corners of the globe, you're going to want to take the Zus smart car charger with you where ever you go. It will not only help you keep your mobile devices fully charged, it packs a couple of extra unexpected tricks that come in handy too.
Lets face it, since most of us carry smartphones with us no matter where we go these days, keeping the batteries charged has become a never ending struggle. And while there are hundreds of chargers available to keep our gadgets powered up in the car, I haven't come across very many of them that are as impressive as Zus.
One of the first things I noticed about this charger is that is feels solid and well built in your hands. The build quality is much higher than most other car chargers that I've used, many of which are made of cheap plastic. But Zus has a substantial feel that makes it stand out from crowd, and while you're not likely to be abusing your car charger in any way, it is nice to know that it can withstand some accidental jostling if it has to.

The Zus also comes equipped with a high quality lighting system that illuminates the device, and its twin USB ports. This makes it very easy to find in the dark, when we often struggle to plug our USB cables into the proper slots. Those same USB ports are each fully powered as well, allowing you to charge two devices at once without a loss in speed. Most other USB chargers like this one see a drop off in charge times when two gadgets are plugged in at the same time. Just how fast is it? Zus can charge two iPhone 6s smartphones in just two hours.
But the feature that really sets this charger apart is it's ability to help you find your vehicle after you've parked it. Zus actually saves your location when you stop the car, and allows you to track yourself back to that location using a specially designed app. The Zus app actually shows the location of the car on a map, and uses a compass to direct you back to where it is parked. We all know how handy that can be when you've parked some place and are having a hard time finding your way back.
Considering all of the features that the Zus delivers, not to mention how well it is made, I would expect it to cost far more than it does. The MSRP for this car charger is $35.99, which makes it more expensive than most other chargers on the market, but head and shoulder above them in performance as well. My recommendation for those of you who need to keep your devices charged on the go is to spend a little extra dough and get the product that actually delivers on its promises of fast charging and high quality design.
Order one for yourself and find out more on Zus' official website.
Latest posts by Kraig Becker
(see all)