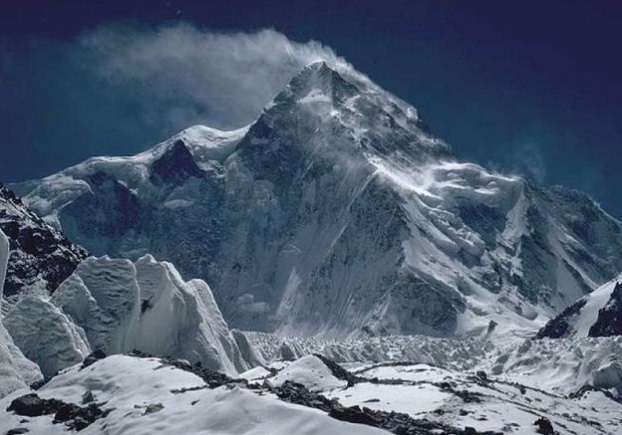 This past winter one of the expeditions that we followed closely was the attempt by the Polish Ice Warriors team to make the first winter ascent of K2. If you paid attention to those posts you probably know that it was one of the most interesting expedition teams to follow in recent memory with a daring rescue mission and high profile infighting, but ultimately no successful summit. After the group called it quits back in March, it was unclear of what the future of winter climbing on K2 would be. Now, we have confirmation that the Poles will be back to give it another go, but we'll have to wait awhile.
In an update  posted to ExWeb today, the Polish team has announced that it will attempt K2 in winter once again. But, an expedition of this scale takes time to plan and prepare for, so unfortunately the Poles will not go back to the mountain until the winter of 2019/2020. This gives them more than a year and half to prepare for the next attempt, which according to the Ice Warrior's leader, Krzysztof Wielicki, is needed to have a proper go at the mountain. With May fast approaching, he simply doesn't see a way that he and the other men could be ready to return in December of this year.
While it is too early to speculate about how the team will make their second attempt on the mountain, ExWeb theorizes that the Poles could go with a smaller, faster, more nimble team next time. The large group proved to be ponderous at times this past winter and the workload was not distributed evenly as was planned. There is even some thought that Italian Simon Moro – winter climbing specialist – could join the team as well, although that is pure conjecture at this point. Particularly since Moro has promised his wife he would not climb K2 after she had a dream that he would perish on the mountain.
The other question mark for this team is whether or not Denis Urubko would return. Though he is an extremely strong and experienced climber, he also caused a lot of internal strife as well. He was often critical of his teammates, called into question the decisions of Wielicki, and even ended up attempting a solo summit in an all out mutiny. Whether or not he would be asked to return remains a major question mark, and if asked, would he even want to return?
The start of the next winter attempt on K2 is a long way off, but already the team is considering what they would do different, including arriving on the mountain earlier. There plan next time out would to be in Base Camp by December 20, the start of winter in the Northern Hemisphere. This would give them more time to establish their camps and work on acclimatization prior to the arrival of the truly harsh weather. This would give them a bit of a head start on the climb, although a true weather window for the summit would still be needed.
For now though, we'll just have to wait and see if anyone attempt K2 this winter instead. Otherwise, we have a long wait before anyone attempt the "Savage Mountain" in winter once again.
Latest posts by Kraig Becker
(see all)