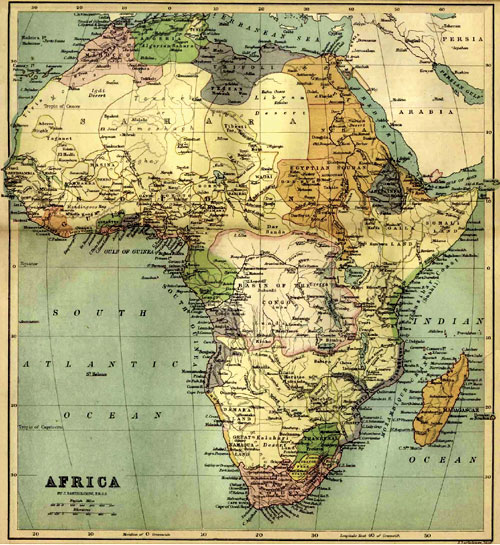 Explorer Julian Monroe Fisher has completed Phase Two of his ambitious RailRiders 2012-2016 Great African Expedition, traveling overland through remote regions of that continent. Fisher began the journey in Juba, the capital of South Sudan back in January and followed the same expeditionary route taken by Sir Samuel White Baker and his wife Lady Florence Baker back in the 1860's. The route eventually took him across the border into northern Uganda, following in Baker's footsteps to the shores of Lake Albert.
This phase of the expedition follows a successful launch of the project last spring during which Fisher traveled overland from Cairo, Egypt to Khartoum, Sudan. Traveling solo, the anthropologist began his study of the Ethnographical make-up of parts of Africa. The plan is to compare the modern day dispersal of local tribes with historical records from the 19th century with similar data.
During Phase Two, Fisher was joined by British photographer and documentarian Jon Maguire as he traveled north out of Juba into the realm of the Mundari tribes. From there, the two men turned southeast, traveling into the Eastern Equatoria region of South Sudan. Next, their route carried them across the border into northern Uganda, where they were joined by David Baker and his daughter Melanie. David is the great-great grandson of Sir Samuel Baker, and together the group trekked to the location where the famed explorers became the first European to set eyes on Lake Albert. Marking the exact GPS coordinates of that point, Fisher was later able to provide the Ugandan government with the precise location, something they intend to use to promote the spot to travelers.
Fisher and Maguire now intend to make a documentary of their travels through South Sudan, which remains the planet's newest nation. Few know much about the country and its troubled history, and it is possible the film will give many of us our first glimpse into life in that country.
Phase Three of the expedition will follow the Kagera River through Burundi, Rwanda and Tanzania before making a circumnavigation around Lake Victoria. The start of that phase of the expedition has yet to be announced.
Latest posts by Kraig Becker
(see all)